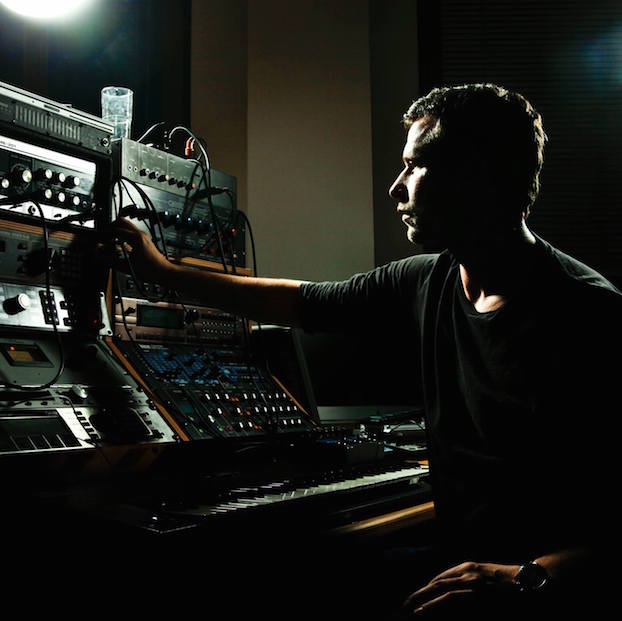 Artist
MARTIN BUTTRICH
Martin Buttrich is famously as fluent behind a mixing console as in front of a virtual drum kit. That technical prowess, combined with a fascination for music of every shape, has resulted in outstanding releases on influential labels such as Planet E, Four:Twenty, Cocoon, Poker Flat, Nervous and Desolat.

He's also put his sonic thumbprint on many big ticket artists, notably receiving a Grammy nomination for a Tori Amos remix in 2003 and more recently remixing Tracey Thorne to wide acclaim. Such diverse musical horizons are rare. While other prolific artists may have slowly watered down their music, Buttrich's star has risen in diametric opposition. His vision has become more and more condensed, more and more crystallized. Flipping and puncturing grooves in a live setting is a snap for him, and he's entranced audiences at festivals like Time Warp and Creamfields and at temples of boom such as Fabric (London), Womb (Tokyo), Cocoon (Frankfurt), Panorama Bar (Berlin) and Amnesia (Ibiza).

When people say "Buttrich's music sounds amazing", they're not just talking about the catchiness of his compositions or the way he manipulates beats into unique tapestries. His skills with a sonic scalpel - that esoteric ability to navigate the spectrum of audible (and inaudible) frequencies - have given him cachet among sound engineers. An incredible work ethic combined with a flexible, curious, and humorous approach have made him truly great at what he does.
2023-12-01

2022-10-28

2022-10-28

2022-10-28

2022-10-28

2022-10-28

2022-10-28

2022-10-28

2022-10-28

2022-10-28