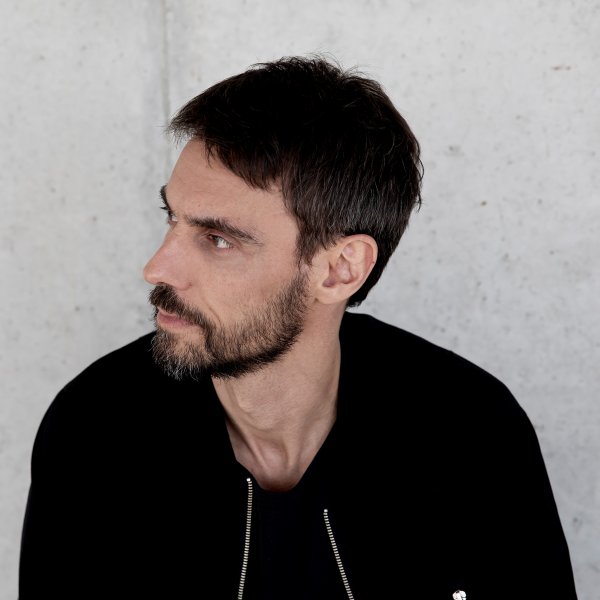 Artist
STEVE BUG
Steve Bug is one of electronic music's true originals. His relentless commitment to quality - both in his own work and in the many producers he has championed - has made him one of the world's most revered artists and curators, and along with his label Poker Flat has made a sizeable contribution to building the European house and techno scene as we know it.

A dedicated, energetic and constantly innovative talent, Resident Advisor once called Steve Bug the "gentleman of techno" referring to his sense of duty and dependability as one of the world's most renowned DJs and producers. That same professionalism that means he's hardly ever missed a DJ gig is evident in his work as a composer, producer and owner of the Poker Flat Recordings label: a label whose influence on house and techno cannot be overstated. Every step he takes is well considered, but always tempered with his own fine sense of humour and innate love for his craft.

Having grown up in Germany's techno and acid-house heyday, Steve Bug's love for a perfect groove is as apparent now as it was back then. His DJ skills and a keen, innovative ear led him not down the typical path of the early nineties trance and harder dance scene, but instead towards a fresher, hybrid sound–merging stripped deep house, tweaked out acid and more minimal forms of techno and electronic music.

Although dedicated to his own labels – first and foremost the aforementioned Poker Flat – Steve's talents have naturally attracted the attention of other imprints. Bedrock, Rejected, Knee Deep In Sound, Ovum, Minus, Cocoon and Defected are just some of the labels that have championed original tracks and remixes.

Steve is also one of the few electronic artists capable of putting out a 'proper' album. Having released no fewer than five full length LPs over the last two decades, his latest Paradise Sold alongside Langenberg - a full ten-track album of exquisitely crafted house music on Poker Flat –was released in 2018 to critical acclaim, and described as "elegantly euphoric" by Mixmag, while a remix package of Paradise Sold with new interpretations from Rodriguez Jr., Frankey & Sandrino, Cassy and Virginia was supported by DJs and tastemaker publications across the board.

In 2019 Poker Flat celebrated its 20th anniversary, marking this impressive milestone with a series of remixes of some of its most iconic releases from an incredible array of talented artists including Tim Engelhardt, Michael Meyer, Catz 'n Dogz, Acid Pauli, Guti, Butch, Matthias Kaden and Francois K. 2019 also saw the launch of a new sublabel for Poker Flat, Sublease Music, the first release on which was an EP from Ibiza resident Kellie Allen La Vie En Rose, followed by further releases from Manik, Buraq and Arkady Antsyrev.

Sublease was set up to champion deeper, more club-ready, tracky cuts from exceptionally talented producers that deserve a platform for people to hear them. This was the ethos with which Steve originally set up Poker Flat, so it seems fitting that as he celebrates 20 years of Poker Flat it's time for Sublease Music to bring a different sound to the world.

Steve continues to tour relentlessly, maintaining a loyal following across Europe, Asia, North and South America and Australia. More than two decades into his storied career, Steve Bug still remains a singularly talented artist.
POS.
TRACK
ARTISTS
LABEL
GENRE
RELEASED

2023-06-09

2023-07-28

2023-11-01

2022-05-13

2023-02-17

2023-07-28

2023-07-28

2022-05-13

2022-05-13

2022-03-18