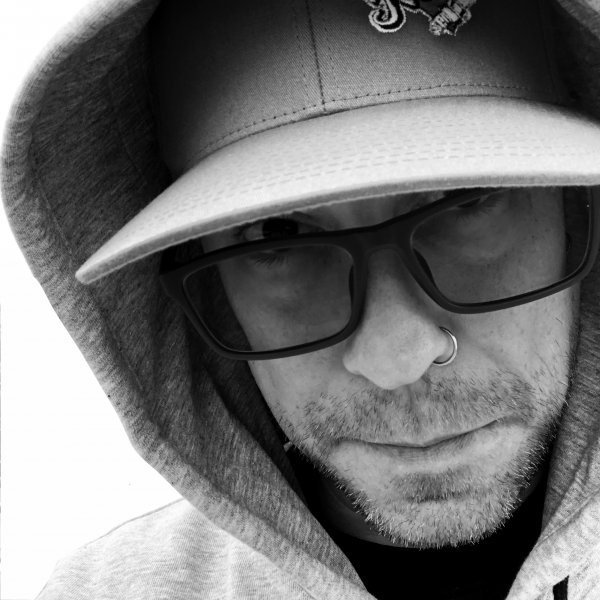 Artist
NATE LAURENCE
Linktree: https://linktr.ee/natelaurence

If persistence and passion is a recipe for success, Nate Laurence (Minneapolis, MN, USA) characterizes the journey. Nate is, of course, the quadruple threat: veteran DJ since 1994, prolific producer, event-coordinator, and label owner.

Nate has always been a DJ first. Once known as DJ Unity - a patron of former Minneapolis 90's RAVE troupe "UNIK Communications" - Nate has labored for his place in house music. Amid absurd energy behind the decks - layered with dexterous turntablism - Nate impresses even the most cynical critics one at a time "leaving wows in his wake." Today, Nate remains active with gigs reaching as far as Europe, Southern Africa, and throughout North America. Though national and international bookings keep him busy, in 2009 Nate fulfilled an enduring aspiration and true privilege by becoming a resident DJ at the legendary First Avenue Nightclub in Minneapolis.

After living in his second home of Cape Town, South Africa in 2001, Nate focused on production. Since then, his discog has grown at a reputable pace. With rookie releases on InStereo, Funkfield, and Control Recordings, Nate proved his aptitude as a gifted producer. His distinct tech-meets-Chicago house production style has continued to mature, signing EPs with Spatula City, Guesthouse, Love Network, Onethirty, Mindtravel, and Flapjack Records to name but a few. He has also provided remixes for some of the biggest names in EDM: DJ Dan, Inland Knights, Chuck Love, Bryan Jones, and many others.

In 2008 Nate created "HotDish." HotDish is both a collaborative of DJs (Nate and good friend J Matthews) and an event crew that has become an illustrious house movement in Minneapolis. Finally, in 2011 Nate began a new philanthropic record label, Pluralistic Records (pluralisticrecords.com). Pluralistic Records releases distinct and unique tracks that cross the boundaries between Chicago, Detroit, disco house, and tech house...or simply, house.

Notably, Nate (the academic) is also a Social Justice advocate, activist, and educator working at the University of Minnesota. This part of him is infused in his music, his branding, and all that he works to accomplish. Keep your eyes open for this talented and very different househead - who continues to give his all to keep the music fresh and far-reaching.

Look for: Scrubfish & Laurence, Scrubfish & Nate Laurence, Drubes, Rocco Docko, Rhythm Renewal, and others.

2023-09-22

2023-08-18

2023-08-10

2023-08-10

2023-08-10

2023-08-10

2023-08-10

2023-08-10

2023-08-10

2023-08-10