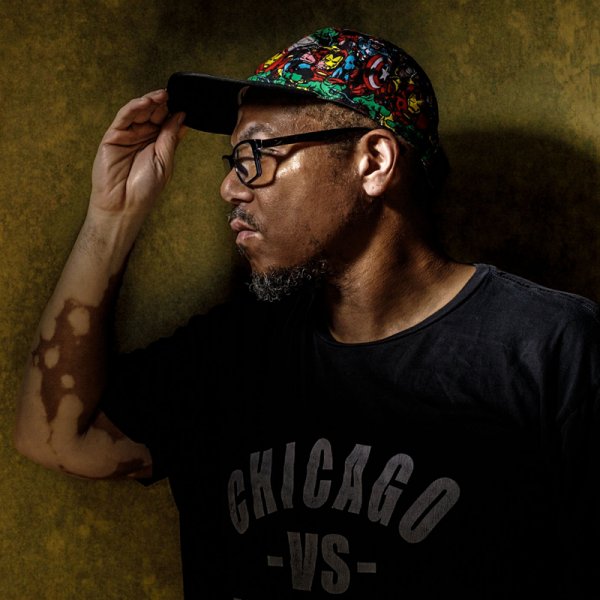 Artist
ANTHONY NICHOLSON
A bonified Chicago house fixture and then some — Anthony Nicholson aka Miquifaye is equal parts dance-music veteran and innovator, rooted in the movement of elevating organic sounds through electronic music.

An experienced founder/head of multiple labels (Clairaudience, Circular Motion, Blak Muzik), unique DJ talent, seasoned selector-programmer, & lifelong producer – Anthony has spent the better part of the last 30 years dedicating himself to creating one of the most sought-after catalogues in dance, spanning the finest elements of deep house, techno, jazz, funk, and disco.

His discography is a labyrinth of deep pleasures, body rituals, and sonic exploration that has led him to countless landmark collaborations (Osunlade, Glenn Underground, Joe Claussell, Francois K, Boo Williams, Ron Trent, Roy Ayers, Paulinho Dacosta, Bobby Lyle, William Kurk, Chris Rob, & more), releases on the most esteemed labels of dance music (Jazz Diaries,Yoruba Recordings, NDATL Muzik, Schema, King Street, Guidance, Compost, Peace Frog, Strictly Jaz Unit , Visions, Neroli, Prescription, Sacred Rhythm, Sonar Kollektiv, Laws of Motion, Ubiquity and many others) and fervent support from the best of the house underground.

Anthony's unique brand of fearless experimental musicality and genre-less freedom is a rarity: "Never compromise on presenting High Art to the audience; understanding an Artist must express without fear is essential."
POS.
TRACK
ARTISTS
LABEL
GENRE
RELEASED

2022-07-01

Heard Syndrome
Anthony Nicholson's Pleasure Dome Interpretation

(9:38)
2022-07-01

2022-08-19

Found
Original Mix

(8:50)
2022-08-05

2022-07-01

2022-07-01

2022-08-19

2022-05-20

2022-07-01

Back To Me
Anthony Nicholson & Matt Cashdollar Remix

(8:26)
2022-08-12