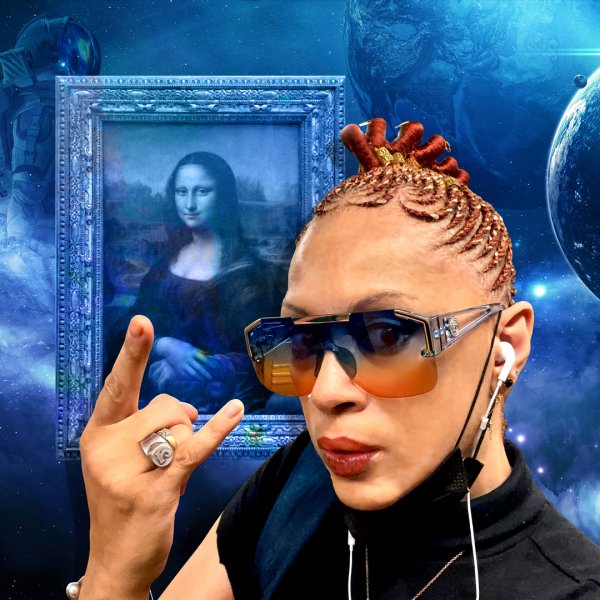 Artist
THULANI JEFFRIES
Thulani, Singer / Musician / Writer / Model. To get the full essence of this one of a kind talent we must start from the beginning. At the age of 5 she started singing for her parents, family & friends. Her earliest influences being Chaka Khan, Baby Jean Kennedy from Mother's Finest and Parliament/Funkadelic. She also started dancing at the age of 5 eventually receiving a scholarship to the Dance Theatre of Harlem. Specializing in Ballet and Jazz, it became a great way for her to grow and evolve in the arts, performing for various talent shows & company shows around the country. Because of her statuesque frame she was asked to pursue a career in modeling. That's when she started modeling at the world famous Apollo Theatre in New York. She was offered a modeling contract in Milano, Italy and shortly after she moved to Italy and then to Paris where she became a high fashion model. Excelling in print, showroom & runway, she was there for 4 years.

Although she had a successful career in modeling her first love was singing & dancing. After singing with various Jazz greats and international artist, she started writing music and singing background with different groups. She started writing melodies and lyrics then got together with a friend on a project and recorded the house record "I'll be there for you" under Barclay/Polygram records. The plan was to submit the song to a house artist for their upcoming album. They loved it so much they made her an offer to release the song with her as lead vocalist.

From all the great music she was exposed to it was the Funk she knew she had to sing.
She did a cover by Tom Browne's "Jamaica Funk" that received great reviews in Europe where it was released. She then was offered a tour in Africa to promote her single, where she made her home in Cameroon, Central Africa for over a year.
Moving back to New York to pursue her dancing again, learning under her big sister Maimouna Camara lead dancer of Ballets Africains and playing percussion from the late musical great Cheikh Tarou M'Baye.

She then met Jane Getter and sang on her album "See Jane Run" and toured with her locally. She recorded her album, partnering with Ndigo Blu, they then came up with the concept of United Funk Order, later bringing in Gregg "Daffy" Fitz, who put the icing on the cake.

They knew they had a winner with United Funk Order. They started working the album.
Thulani then co-wrote and arranged the track "Sweet Blessings, with Rock n Roll Hall of Famer / former Parliament / Funkadelic lead singer the late Gary "Starchild" Shider, which is currently on United Funk Order's first album titled "Fried Ice Cream".
Another track from the album is "Zone 3", which was remixed and released on David Dance records also written, produced and performed by Thulani. She describes "Zone 3" as a journey through the consciousness of "Terra Momma" her alter-ego.

Thulani Jeffries has performed with great R&B/Funk acts such as, Atlantic Starr, Force MD's, Melissa Morgan, Delroy Morgan, Groove Theory, Colonel Abrams, Full Force, Groove Theory, Allan Holdsworth, and P-Funk artists.
Being a musician / songwriter she collaborated with stellar musicians in the industry and has had success on various labels including Sony / Hoopla / Fontana / Universal Music Group / Famous Rebel Music.

2022-12-01

2022-12-01

2022-12-01