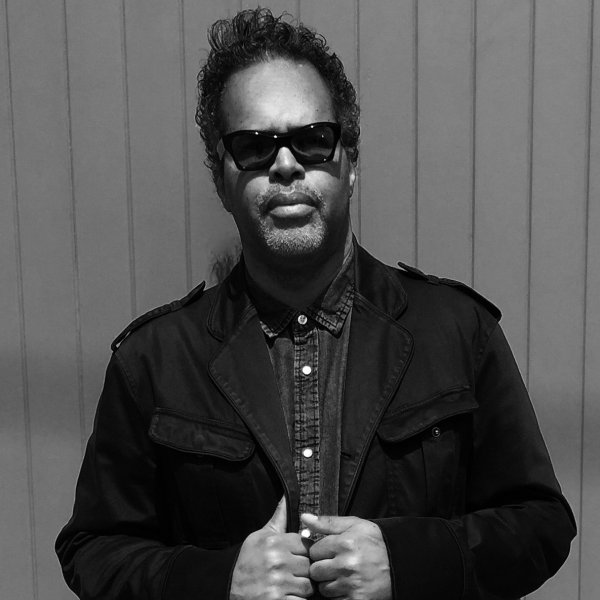 Artist
DJ SMASH
Since 1989, Native New Yorker DJ Smash has surfed the ups and downs of the music business while inspiring disruption and innovation within established genres by hacking his own brew of club music. Hunter has lived up to his name and smashed boundaries.

Having played various roles in the industry (remixer, producer. label founder, a&r consultant and concert and club dj) Smash has produced over 50 released remixes of various artists, He's been included on several major label remix compilations as well as numerous original productions on indie labels Smash has worked either in the studio or in concert with musical legends Roy Ayers, Herbie Hancock, Stevie Wonder, Guru's Jazzmatazz featuring Donald Byrd among many others.

His first releases as an artist / producer was for the ground breaking, New York City underground dance label Nu Groove Records. "Cutting my first 3 records with no censorship or discrimination from a label was such a blessing to me" says Smash. "Karen and Frank (Mendez) were risk takers and way ahead of their time for a New York label. Being able to learn the business from them as I went along yet being given the respect and freedom to find my own way musically really planted the bug early on in my head to start my own label". Up close, I saw people like Kenny Dope, Frankie Bones, Tommy Musto and The Burrell Brothers doing it and thought that I could eventually do it as well.

However, before realizing that goal, he was offered an artist / production deal with Warner Bros. Records and formed a dance group called 'Love Drops'' comprised of singers Lisa Shaw (Salted Music) , downtown chanteuse Asia Love and himself.

While working their way through the complicated and often frustrating scenario of a major label, Smash linked up with an investor and finally realized the dream of starting a label, who's initial purpose was to release the material he produced that other labels passed on. So, in Spring of 1990, Eightball Records was born with Smash producing the first 5 single released under the monikers Napoleon Solo, Transphonic, Jazz Not Jazz and Jazzy Grooves. He also served as a&r and co-producer for producer Fred Jorio's 1st Lectroluv Project for the label.

Those first releases on Eightball played a key role in igniting the fuse for the New York "Acid Jazz" movement. Gilles Peterson (Worldwide/Talking Loud) and James Lavelle (Mo' Wax) giving much UK support for the releases (with Lavelle even naming his first weekly party after one of the tunes from the Jazz Not Jazz track "Flip and Trip".
After just over a year, sighting creative differences with his Eightball partner, Smash and creative partner Asia Love co-founded a new imprint specifically focused on the growing global phenomenon of the 'Acid'Jazz and Chillout movement.

They christened it New Breed Records in homage of what they hoped to achieve musically. Erasing (or at least blurring) the perceived differences between musical genres. The label embodied the name wholeheartedly and grew to feature a diverse roster of talent from around the globe. For most of the artists, including Lisa Shaw (Canada), The Prunes (Denmark), Hustlers of Culture (UK), Peanutbutter Wolf (San Jose), Tommy Gurerro (San Francisco) and Khromozome Project (NY), it was their first record deal and a fertile testing ground for new and unconventional ideas.

New Breed had a healthy six year run (1991-1997) as one of the premiere underground electronic imprints in New York with a finely tuned focus on signing and nurturing new talent, scouting globally.

Smash also has the distinction of being the first DJ / remixer to be invited into the vaults of the esteemed jazz label Blue Note Records. The results of his efforts culminated into a remix series he conceived as Phonography. Two volumes where released to critical acclaim in 2001 and 2003.

He subsequently toured internationally to support both of the eclectic releases
the were in essence a dj mix that included an amalgamation of hiphop, house, drum & bass and other stylistic mixtures.

2023-01-13
2022-09-30
2022-09-30
Phantom
DJ Smash Funkskool Vocal

(4:43)
2017-02-10
Phantom
DJ Smash Funkskool Instr.

(4:43)
2017-02-10
2017-01-27
2016-05-30
2016-04-22
2015-12-11
2015-12-11