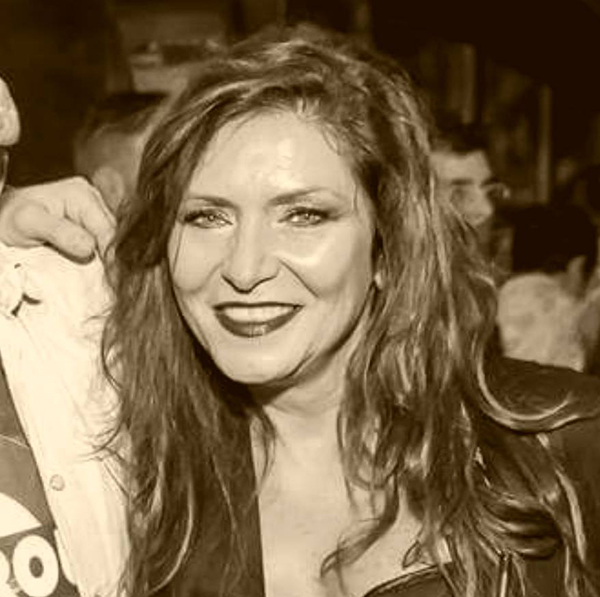 Artist
MARA J BOSTON
MUSIC IS LOVE = MUSIC IS LIFE! Born in the world famous city of Venice (IT), soon she discovers the love for music. After the first approaches to the professional use of her passionate voice with small local cover band as a vocalist, decided to buy security by attending school jazz "Dizzy Gillespie" in Bassano del Grappa - Vicenza (IT).

Soon she began to sing first with jazz groups and after with acid jazz bands as singer and started cooperating with recording studios (Villa Condulmer TV) as a backup singer for productions of Gino Paoli, Paola Turci, Sabrina Salerno, etc. Simply Red. etc. and then as a solo artist and author for dance productions of the '90s. Luck helped her to meet important clubbers and in 1999 began her career as a singer in important locations such as Cortina Area, Terminal, KS, XS, Matilda, Movida, Fura, Dodo's, Mr. Charly, Urban Klub etc .. where she sang with the most important DJ's of the world.

In 2012 finally returns to writing and through collaboration with Officina Sonora, she experimented with various genres of music and comes with 5 pieces with this record label, such as Come into my life, As a Butterfly, Save me, Precious Diamond and You're so beautiful.

Hence the collaborations multiply and go to Cult notes with friends Antonello Cerri and Graziano Diesis for I just wanna be, and then Maurizio Sacchi & Fabe Dj with Love me tonight. With the brilliant Paolo Faz comes up with Irma Records Bologna with Downtown.

At ADE (Amsterdam Dance Event) in 2013 expands the knowledge and meets The Scientists of Sound. The meeting is successful and leads to the production of The sun is you, come out with the prestigious Quantize Records of DJ Spen of Baltimora. Now with Niko Favata on Expatriate Records she have the new release by King Street Sound and more news are coming!!!!She's working for you for other prestigious collaborations! Follow her!!!!