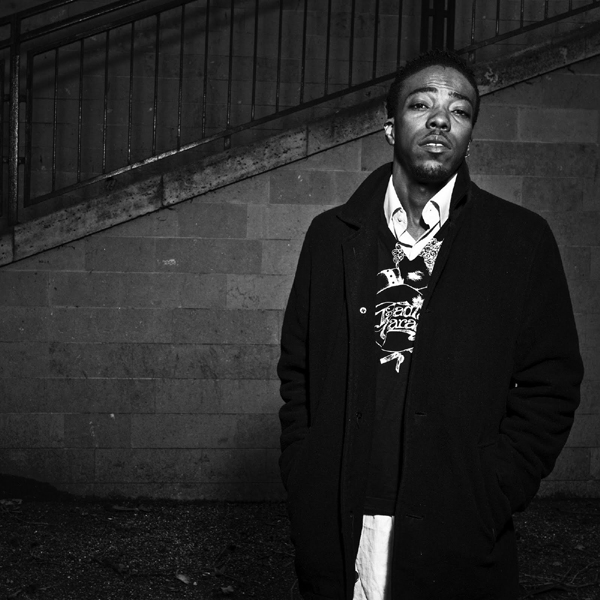 Artist
PEVEN EVERETT
Peven Everett is an artist and voice of the generation.
He was Born in Harvey, Il. outside of Chicago to a musical family.He was a toddler when he began playing objects as instruments and shortly there after acquired a drum kit from his mother.

In grammar School he began playing music in the band under the direction of Sherman, John Weber,and David Eanes. He helped his band earn titles maintaining first chair in multiple instruments. He also Student taught to pupils in grade levels his senior and played with the likes of Dizzy Gillespie and Betty Carter.

Having gotten a perfect score on his exam at Merit the Carl Fischer Music Academy, Peven was awarded a full Scholarship to The Berkley school of Music at the age of seventeen. He played his first professional gig at Carnegie Hall and subsequently moved to New York to join Betty Carter performing and acting as her music director over seeing other musicians his senior. New York also gave Peven the opportunity to play with Wynton Marsalis appearing in his documentary Marsalis on Music as well as featured in the book by the same name. He toured with Buclshot Lefonque Brandford Marsalis's band. It was at this time that Peven was featured in the NEW YORK TIMES magazine in an article entitled "The Next Miles Davis May Be On This Page"
written by Stephen J. Dubner.

Peven would leave New York to study and perfect the art of composing his own material using his gift of playing over thirteen instruments proficiently as his guide.
Peven arranged studio sessions with a local DJ where his composition Gabrielle sprung to life with the help of a long time Band mate Frank Parker Jr. This song would later be featured in an Alvin Alley production named "Grace".

The song jet propelled Peven's career getting him notices by several different publications including several paper articles, Straight No Chaser, Time Out, Vibe among others. Gabriele earned him appearances on BBC Radio One with Gilles Peterson and is credited with creating a genre of dance music known as Two Step.

However Genres of music cannot contain Peven who continues to make music on a consistent basis having licensed albums such as, Studio Confession, Latest Craze,Kissing Game,Easy Living,and Power Soul. He also has many self releases that in the past were hand crafted to build an intimate re pore with his fan base that is loyal and ever-expanding by the day. The total number of his compositions has risen to well over 50 albums worth of material. This garnered him an Award from Heineken as the Red Star Soul 2006 Independent Achiever. Peven has also been selected to pay tribute to Prince and Stevie Wonder honoring their careers by playing in concert.

Peven's word of mouth exposure and reputation for his live shows has landed him as a guest on Late Night with Carson Day. He has appeared on other TV spots including but not limited to news broadcasts 09 NBC and WGN. He also has been interviewed with countless international DJ's and Hosts including KCRW's Garth Trinidad.

In 2008 Peven Everett was voted the best R&B artist in Chicago by the readers of the Chicago Reader.
Often copied but never replicated Peven is an artist with longevity and credibility to share with future generations.

2023-09-22

2023-07-07

2023-03-24

2023-03-24

2023-03-24

2023-03-24

2023-03-24

2023-03-24