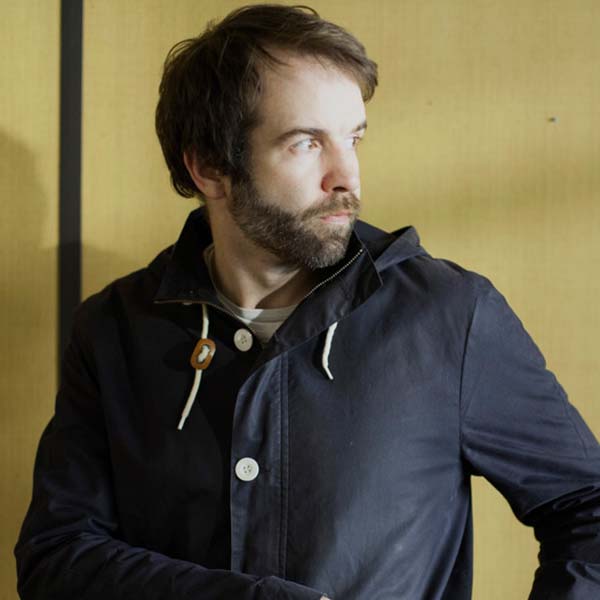 Artist
MATTHEW STYLES
Berlin based Englishman Matthew Styles is a special one. Firmly schooled in the history of dance music as a DJ, his productions carry a uniqueness that refuse to be pinned down in time or space.



His regular appearances across the years at clubs such as fabric, Watergate, T-Bar, Harry Klein and Panorama Bar show that Matthew's priority has always been intrinsically placed with servicing the needs of a dancefloor, whether through his diverse and far reaching DJ sets or in his productions for labels such as Dinky's Horizontal, Diamonds and Pearls, Running Back, Ostgut Ton, Cocoon, Rekids and Tsuba.

His solo releases continue to receive critical and dance-floor acclaim from both DJ's and party-goers alike - 2013 has so far seen remixes for Franck Roger, Leftroom, and 'that' remix of Falling Angel for Dinky on Visionquest; this Autumn Matthew shows no sign of slowing down with new EP's on Luke Solomon's Classic Recordings; Simon Baker & Geddes NoFitState label; a remix for Crosstown Rebels and further surprises along the way.

Furthermore, his long-anticipated live set, having seen through a stellar debut at the aforementioned and legendary Panorama Bar (Berlin), will be available from September onwards - inspired by classic acid house, the live set infuses his trademark mischievous basslines and lush chords with beats made of granite. A set that builds with tension and gives a soulful release, perfect for the spirit of the dance-floor.

Following in his fathers footsteps - a disc jockey by trade and long-time member of DJ culture pioneers DMC - Matthew knew how to move a crowd from a young age. From his early days at the vanguard of London's fast moving electronic scene at the turn of the millennium, beginning as a central figure releasing on Damian Lazarus' City Rockers label and Luke Solomon's 'Music For Freaks' imprint, Matthew has always had a keen ear for the most contemporary of sounds.

Taking up a management role in 2003 for Lazarus' new venture Crosstown Rebels, he continued to be (perhaps by accident, by design, or both) at the centre of the city's growing fascination with the Ibenican after-party culture and the reductionist house and techno movement - soundtracking the shifting musical attitudes of the city as it moved out of superclubs and into half-formed warehouses, courtyards and terraces.


The middle of the '00s acted as a period of honing and refinement for Matthew as he established local and international presence, warming up for the likes of Villalobos & Hawtin at fabric, co-mixing a volume of Crosstown's Get Lost compilation, and going on to set-up the Dig Your Own Rave Sunday sessions at Shoreditch's T Bar, whilst conversely crafting away quietly in the background and amassing studio gear, the fruits of which we continue to see today.

Clearly a man that is not even half way done with his musical explorations, each performance of Matthew's is truly unique and not to be missed.

2020-07-24
2019-06-03
2017-09-15
2017-04-28
2017-03-30
2017-03-06
2016-12-12
Slowly
Matthew Styles Remix

(6:32)
2016-12-09
2016-11-14
2016-09-02