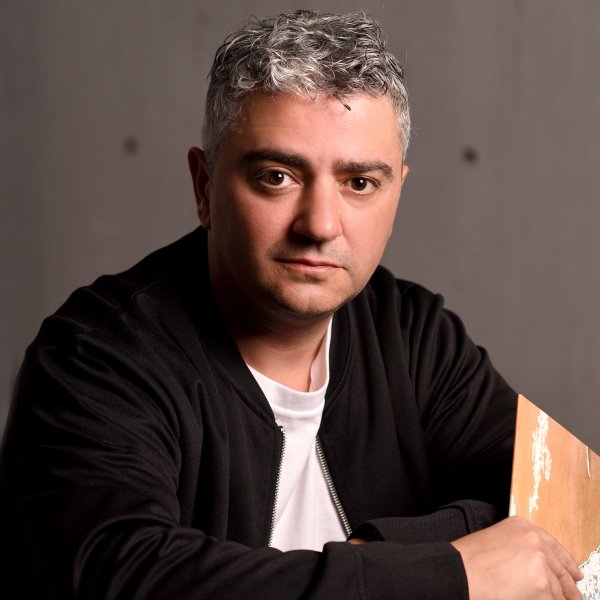 Artist
JULIAN SANZA
Born in Mar del Plata Argentina in 1975, his first production outfit was Ciudad Feliz which was then released on labels, SIlver Network, Estatus DIscos, Aquarius, 3AM, Soinic 360 and 75th House Street

Later established Silver CIty along with Fernando Pulichino, being signed by 2020 Vision releasing an Album and numerous singles as well as remixing the likes of Silicon Soul, Freaks ft. Robert Owens, Tosca just to name a few

But the big breakthrough was in 2003 when Silver City, by then based in UK, joined Ralph Lawson and Danny Ward to form 2020 Soundystem gaining international recognition as well as touring the most important festivals and clubs around the world, including Australia, USA, Russia and Southamerica.

The first release as Julian Sanza came out in 2005 on Simon Baker's label Infant, then on Soundplant, Rebirth, Space Walker, Electrique, Lost my Dog and 2020 Vision.

In 2006 started his label Heartbeat Revolutions, helping to develop new acts as Phunktastike, Thomas Jackson and releasing his own material as well as using different aliases.

As DJ has been a regular feature in the famous Brazilian club D-Edge, as well as playing important venues in USA (Summer Camp Festival, Electric Pickle, Easy Killer... It's a Party), Spain (D-Mode, Sonora, BnB) Italy (Jet Lag), Argentina (Crobar, Levitar, Isabel), Chile, Colombia, England and Northern Ireland.

Currently continuing the Silver City project with some releases planned for 2013 as well as preparing a compilation Album for Italian label Strictly Grooves.
2018-04-06
2018-02-19
2017-10-27
2017-09-14
2017-09-14
2017-09-14
2017-09-14
2017-09-11