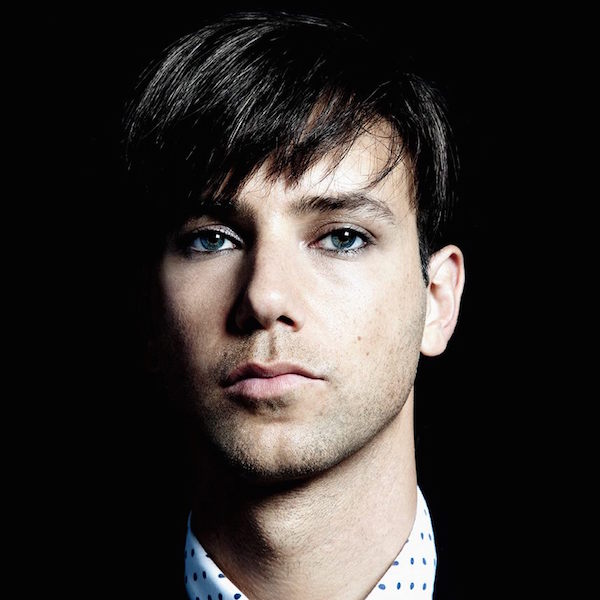 Artist
TIGA
The origins of Montreal born DJ-producer-incipient Teutonic legend Tiga lie to the vague and troubling East, where he was weaned on the nefarious milk of the notorious 1980s Indian club scene. "To the unforgiving eye," he says of the sybaritic night-kingdom, "a world of filth and decadence is revealed. For example, I'm fairly certain that more than a few club owners had an unsavory arrangement with the man who brought the folding chairs. I was at once appalled and enraptured. After that, I had no choice in the matter."

By 1990, Tiga had returned to Montreal, prodigiously night wise and unsatisfied with the existing local club scene (calling it "the plumage of a bird I cannot bring myself to want.") With the help of a core group of friends, he began to throw a series of small parties infused with the sense of dead-eyed ennui gleaned from a past littered with acid whores and crazed Indian gamblers. Other innovations which Tiga introduced to Montreal party culture include guest DJs, intense street promotions featuring rival gangs of street acrobats, color flyers, multi-dj sets, and leading the supplicant crowd through the innermost corridors of one's soul.

2003 was the year that Tiga released his mix CD on !K7 for their DJ Kicks series. His take on Nelly's "Hot in Herre", released for the DJ Kicks compilation, became a huge success and resulted in it being licensed in the UK by Skint, as well as the GAS region by Warner Music. The video, which can be seen at http://www.eyeballnyc.com/tiga, features a sardonic view of the hip-hop world through some clever puppet wizardry from Tiga's brother, Thomas (aka Lord of the Marionette).

Tiga has also lent his vocals to Richard X's debut album on a track titled "You (Better Let Me Love You X 4) Tonight". Most recently, Tiga has remixed Alex Kidd's "Come With Me", Neon Judgement's "TV Treated", Scissor Sister's cover of Pink Floyd's "Comfortably Numb", Junior Jack (feat. Robert Smith)'s "Da Hype", and Peaches' "Shake Yer Dix". Already gaining massive rotation amongst club DJs, Tiga's latest single, "Pleasure from the Bass" is being released on the Belgian imprint PIAS. His first full-length original artist album is due within the year.
POS.
TRACK
ARTISTS
LABEL
GENRE
RELEASED
2016-01-29
2012-09-24
Woke
Jamie Jones Remix

(7:32)
2017-08-04
2014-02-24
2022-04-15
2018-11-16
Easy
Héctor Oaks Difficulty Adjusted Mix

(5:59)
2022-09-30

Woke
Martin Solveig Remix

(6:47)
2020-06-12

2020-05-29