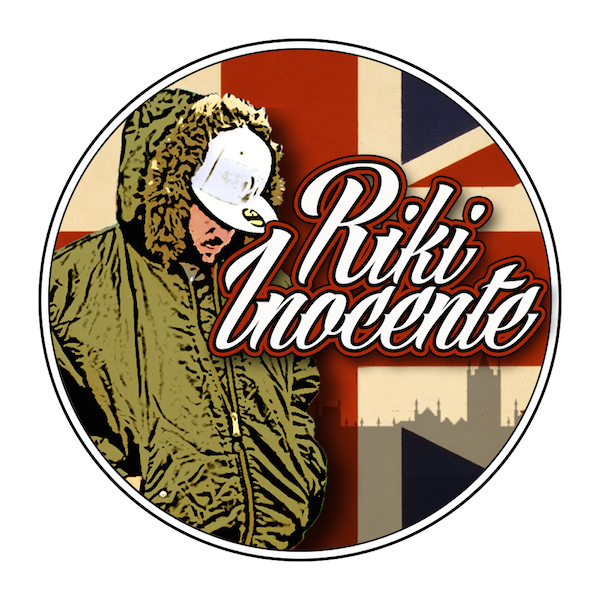 Artist
RIKI INOCENTE
"RIKI INOCENTE
House / Deep / Tech / Tribal
London, GB

Acclaimed international electronic musical artist Riki Inocente is a pure self-taught producer, re-mixer and DJ which has been fundamental to his creative process. His music has been moving dance floors all over the world for the last decade and is continuously evolving and experimenting with organic sounds and live instruments; a visionary within the house movement setting trends around the world. He receives a respectful salute from some the biggest pioneers within the House music genre, Chicago house legend DJ Sneak, Mark Farina, Laurent Garnier, Mr C, Masters At Work, Cajmere, Claude Von Stroke, Derrick Carter, Luke Solomon, Simon Dunmore, Doc Martin, Jesse Perez, Hector Moralez and Grammy nominee, and house legend DJ Todd Terry.

Inocente's skills, technical abilities and experience both as a clubber and a music producer ensure that this DJ knows exactly what works; awarded with the UK title of the 2014 Corona Sunsets and another download site producer and DJ championships, going on to represent Great Britain in the finals he is now a regular player with the Corona Sunsets team around the world and the underground events "I'm a House Gangster"

His discography includes a rich collection of raw underground house tracks attracting an amazing amount of attention from musical journalists, producers, DJs. Releases include 'A-Game' influenced by the early Chicago warehouse sound was debuted on 'Inhouse' Records in January 2015 it includes a remix from label boss Todd Terry and was played out across clubs and festivals in UK and Europe.
This was followed by his solo album 'Between the Beats' EP with tracks 'Between the Beats', 'Stay True' and Dub Circles being charted on Traxsource and another download site.
'Time for Jack' track, true to its name with its high energy and rolling bass was influenced by Chuck Robert's early "My House" acapella "in the beginning there was jack" from 1987 "Time for Jack" resonates vocals from Riki Inocente "Now it's time for jack to come back" it was released on the Under Control Vol 1 album by south coast, UK label Rhythm Control Records.
Deep melodic house with an acid undertone brings us to Riki's release of the 'NORTHERN ROSE' EP' on Iain Taylor's UK label rEJEKTS which features a re- mix of Riki's track "The Journey" from Jamie Trench (Tsuba, VIVA, Kaluki). Riki Inocente also features on the '7 Years of rEJEKTS' album.
The 'EPIPHANY' EP released on DJ Sneaks cult underground house label 'I'm A House Gangster' and has been receiving huge support being picked up by HOUSE LEGEND MAGAZINE, BBC RADIO 1 ('I Heard That Dreams Are Illegal' ), and the digital outlet JUNO DOWNLOAD, who have written a dope review. It was featured on another download site and has been charted on Traxsource House Essentials, Weekend Weapons and Hype Charts.

Riki Inocente mixes and DJ events include, Chicago House FM, House Salad Crew, Ugly House, Heaven Music Club, HAWT, L*ghtworks, Corona Sunsets Competition Mix, Corona Sunsets Finalist mix, Gangstercast and also featured in the ADE 2014 Mix, LIVE03 IAHG, Baut, Amsterdam, ADE, Corona Sunsets Festivals, Ibiza, Weston Super Mare, India, and Greenwich Ldn. Fire Club, London and Duvet Vous? Bristol, UK, he warmed up for DJ Sneak for an exclusive set at Phonox, Ldn early 2016.
Riki Inocente's recent tour included dates in Amsterdam where he played three events at ADE 2016 then on to play the leading Sunday party at Gigalum in London and had a huge welcome over in Ibiza where he headlined at the legendary Pacha Club for a rEJEKETS showcase and played at Sankey's Manchester.
2020-04-08

JOYOUS
Riki Inocente Chop Shop Remix

(9:13)
2018-07-27
2017-12-15
2017-06-12
2017-05-19
The Journey
Iain Taylor's 4am On The Floor Remix

(8:51)
2016-04-25
Mood5
Deo & Z-Man Remix

(9:28)
2016-04-25
Mood5
GurWan Remix

(8:12)
2016-04-25
The Journey
Iain Taylor's Midnight On The Floor Remix

(8:51)
2016-03-14
Mood 5
Jem Haynes Remix

(7:45)
2016-03-14