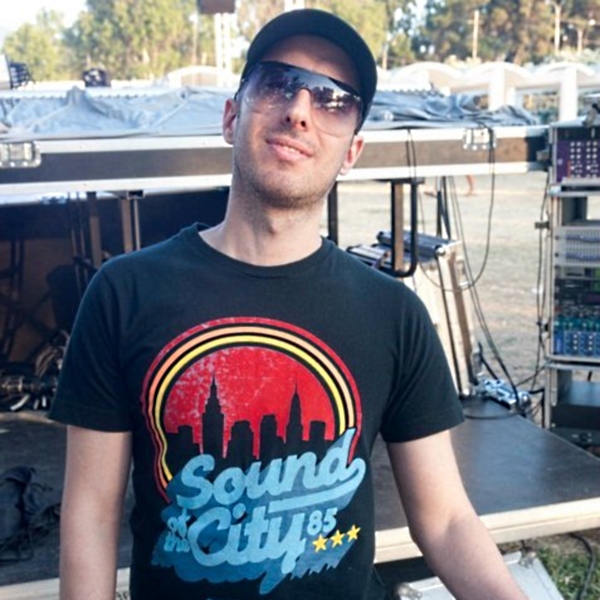 Artist
EFFJAY
EffJay is an upcoming producer originating from Patras in Greece. Although a fresh gamer in beatmaking, he has quite a remarkable past on being a dancer first, and then a DJ, counting almost two solid decades.

Coming from a quite ranging black music background of his youth(from the Jacksons, Prince, Run DMC, LL Cool J, De La Soul, A Tribe Called Quest, Monie Love, Arrested Development, Ice T, Public Enemy and so forth) it was only natural for EffJay to embrace the underground House movement exploding in Europe during the 90s.

After moving and living in North UK for almost 5 years, his close contact with the House scene of Britain primarily as a DJ, and a radio producer made him completely sink into the deep and soulful sounds of mid 90s House. The trademark sound in productions and remixes by MAW, Todd Terry, Roger Sanchez, DJ Sneak, Clivilles & Cole, Jazz N' Groove, CJ Mackintosh, MK, Tony Humphries, Heller & Farley, MoodyMann, Mood II Swing, Salt City Orchestra, Joey Negro, Frankie Knuckles & the infamous David Morales between hundreds of others, defined completely his fundamentals and played a vital role in maintaining his musical status strictly House for 20 years.

EffJay's current production work is filled of rhythms and sounds from the 90s feelgood decade, reminiscing reckless nights from infamous UK floors such as Back 2 Basics, Hard Times, Deja Vu, Sankeys Soap, Home London, Cream and so many others in a long list. Since he wants to avoid to be musically 'typecasted', his music style can be best described as straight forward House music with a pure nostalgic dancefloor groove!

2015-02-02
2013-10-17
2012-08-20
2012-08-20
2011-09-02
2011-09-02
2011-09-02