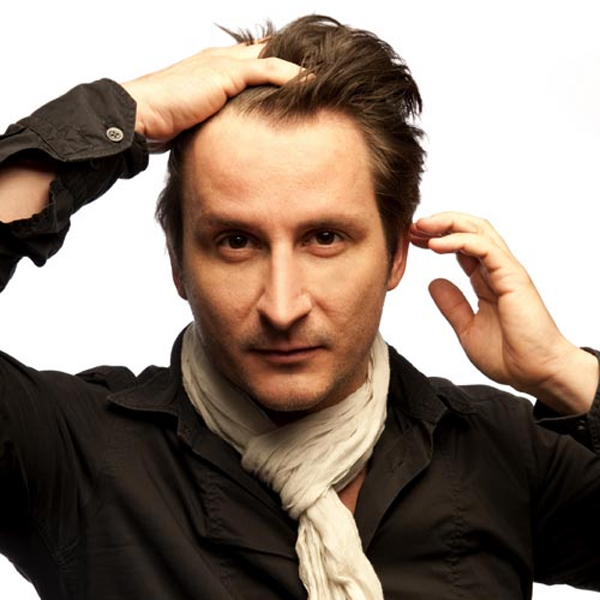 Artist
GUIDO SCHNEIDER
Guido Schneider has been producing electronic music for more than 10 years now. Strongly influenced by EBM he started his first project in 1991 with a friend; his first records released on SPV.

Changes marked the beginning of the new millennium: Guido closed down his label Neue Welten and met vocalist Florian Schirmacher. After their first joint studio session it became obvious that Guido's production and Florian's vocal skills would complement each other perfectly, and together they founded the project Glowing Glisses, under whose pseudonym they released 3 singles and the album 'Silver Surfer' on Poker Flat.

In 2002 Guido and Glowing Glisses joined Steve Bug, the Martini Bros and Martin Landsky on the Poker Flat World Tour. Back in Germany, highly inspired, Guido began focusing on his solo project. His first Poker Flat single 'Triple Bolted' (pfr35) and the track 'Moved' showed Guido's huge potential. Two 12"s followed in 2004: 'Unterwegs mit Guido Schneider' (pfr47) and 'Oh My Buffer' (pfr53). These two 12 inches finally put Guido on the map of internationally acclaimed producers.

Guido was also Steve Bug's first choice to remix his unstoppable classic 'Loverboy' for Poker Flat's 50th anniversary release. In 2005 Guido contributed the exclusive track 'Las Cuerdas de Las Canarias' to the 'Poker Flat Volume Four' album, alongside artists such as Steve Bug, Donnacha Costello, Argy and Jeff Samuel.

Recently, Gudio joined forces with his old friend Sammy Dee (Pantytec) again, with whom he had worked years ago as Schneider & Radecki. The result of this reunion was the Poker Flat 12" 'Styleways' (pfr63), which also was licensed to Richie Hawtin's 'DE9: Transitions' album.

As a DJ and producer of international demand, Guido Schneider currently tours top clubs around the world. The new album 'Focus On: Guido Schneider' is the next milestone in Guido's career. It includes some of his best released tracks and mixes as well as some brand new songs and gives an exciting overview of his capabilities.

2019-10-25

Jericho
Guido Schneider Remix

(8:48)
2019-08-23

2019-06-14

2019-04-19

2019-03-29

2019-03-15

2019-01-11

2019-01-11

2019-01-11

2019-01-11