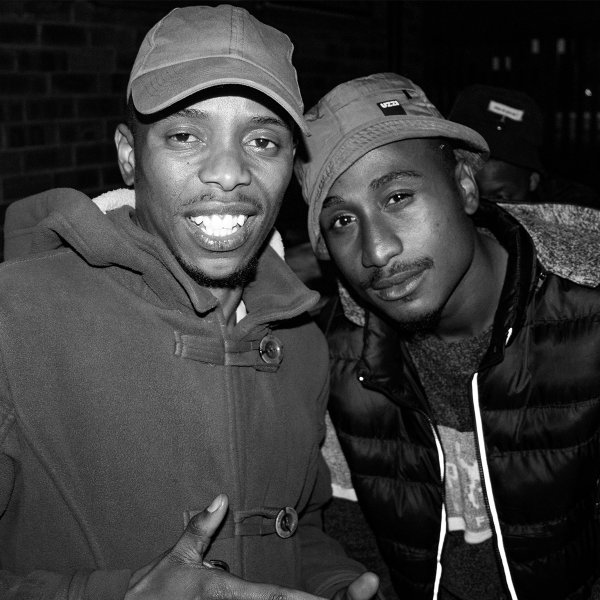 Artist
PROFOUND NATION
Profound Nation was founded in 2010 when self taught producer Teboho Tenyane (stage name: The Jazz) was recruited to join a group of poets under the poetry on house movement.
Profound Nation started out as a pairing which later split when the two individuals were faced with their differences leaving Teboho Tenyane to head Profound Nation as a solo project.

In 2011 Profound Nation released their first package titled SING AWAY YOUR BUES with remixes from Chymamusique, Dj Hypnosis, Dj Phat Cat

Later in 2012 Profound Nation expanded into a pairing once more when it was joined by the young and dynamic producer Blaque Core (real name: Mthokozisi Biyela) who later introduced yet another open minded young passionate house head and producer Xerophytic Soul (real name: Mbulelo Mehlomakhulu) who joined Profound Nation in their package ANOTHER WORLD EP released earlier in 2013

Profound Nation has worked with a number of powerful artists such as KaySoul, Lerato, Lunar and Kilo just to mention a few

Profound Nation has released a number of packages under other labels

Once in 2012 Profound Nation was thought to be of foreign origin rather than South Africa mostly due to their different style and expression in their sound

Initially Profound Nation was founded on the basis of mixing different art forms, musical expressions and so forth to bring about a dynamic power house of an art movement, but due to uncalculated occurrences the process towards achieving this initial goal has been slowed down.

Profound Nation has a number of massive upcoming projects and aims to bring forth a different touch to house music.

Profound Nation is a force that is rapidly gaining momentum in the field of house/dance music and is ready to take with all the greats that desire to fuel this movement.

" Great is the beauty of music, not limited by mood, attitude, personality and perception, that it inspires raw and intense emotions giving a wonderful and lively experience to whoever that is ready to consume it. #Profound Nation "

2019-09-06
2018-07-06
2017-11-30
2017-11-30
Kodjo
Carlos Francisco In Dub Mix

(6:51)
2017-07-21
2017-03-24
Kodjo
Original Composure

(3:43)
2016-09-16
2016-09-16
Kodjo
Carlos Francisco In Dub Mix

(6:51)
2016-09-16
Gari
Xerophytic Soul, MoBlack Final Touch Mix

(5:18)
2016-08-18