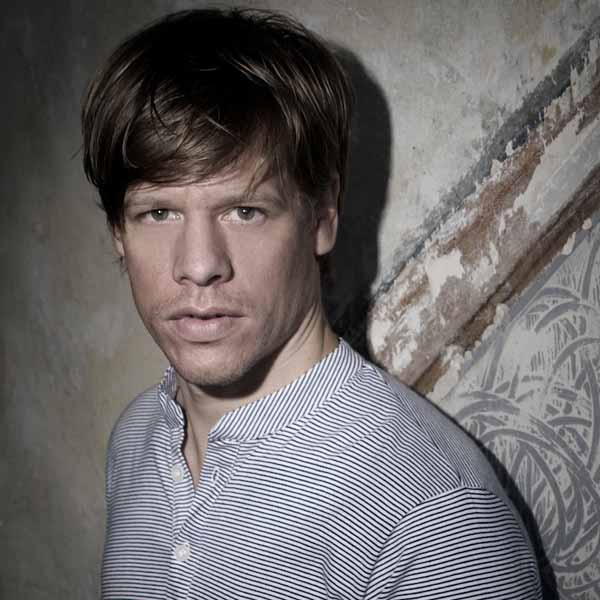 Artist
MARCUS WORGULL
Nope, Marcus Worgull's parents didn't have a record collection full of miraculous funk, soul and jazz records. Believe us, they didn't.

Consequentially, six-year-old Marcus didn't place himself on a soapbox to play those non-existing ones to his relatives during family celebrations. I bet you are glad that we clarified that. Instead, Marcus had to go the really hard way. It were the late 80ies and growing up in cosy Wuppertal near Cologne, Germany that meant lots of learning, digging, searching and no perching at all.

So the boy was on his travel through the world of merry music. Hip hop, reggae, funk, soul all purchased with his lunch and pocket money at a small store named Groove Attack. Worgull got his fingers dusty there and as fate would have it, the store moved to Cologne mutated into a distributor along the way and is now run by Marcus himself.

At around the same time, MW snuck into clubs like the Beat Box to hear DJs like Norman Jay or Gilles Peterson selecting, before he cut his teeth as a DJ at the infamous U-Club, where he took over the fortunes of the house rooms and played from start to finish. Learning the art of programming and all the other important disc jockey techniques from scratch. Thrilled by all the amazing platters of majestic deep house that were a plenty these days, Marcus' soft spot for profound yet moving house music turned into a real obsession.

As it goes with most passions, you cannot get rid of them that easy. So instead of making an occupational decision in getting an academic degree, Marcus choose the doomed path of music. A full-grown man by now with a mature record collection, he got deeper and deeper into the production side of it, recorded his first 12 for Spectrum Works, followed by the Texel EP including the still ueber-massive Dragon Loops for Berlin's Innervisions imprint. Bound to the label of Dixon and'me on a professional level and even more so on a personal one (friendship is way more important than fame and money a wise man once said, you know?), he is considered part of their inner circle and in-house producers.

When he is not working on tracks for IV, you can catch him almost certainly on remix duties for people and labels like The Juan MacLean and DFA, Gerald Mitchell from Underground Resistance fame, Permanent Vacation and Running Back. But most of all, Marcus is still adoring the art of moving butts, spending his weekends on planes and trains (he actually prefers driving a car) to carry a bag of records to prized clubs like Robert Johnson, Fabric, Plastic People, Trouw or Sub Club on the regular.

His very own selection of well-made and often newly laid house music that knows its roots as well as it is yearning for the future or explores the leftfield, is what you can expect from him. You can also reappraise his methods (and love for other music) on each of his specifically created and applauded mix shows that float the net. All of this is presented and custom-made for your pleasure with the loving hands of a working DJ. Pure Worgold!
Xero
Marcus Worgull Remix

(5:26)
2022-12-09

Destiny
Marcus Worgull Remix

(6:34)
2022-07-22

2022-07-21

2022-07-21

2021-12-17

2021-11-05

Xero
Marcus Worgull Remix

(5:26)
2021-10-22

2021-06-11

2021-05-21

Missing
Marcus Worgull Remix

(5:54)
2020-10-16