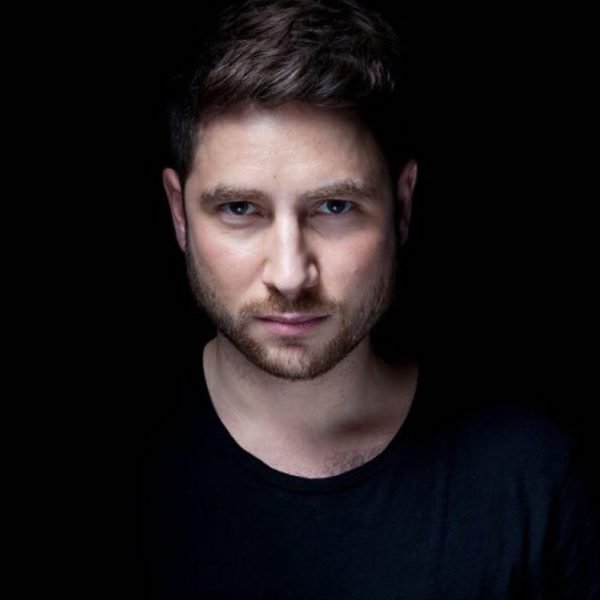 Artist
ENZO SIRAGUSA
Enzo Siragusa is something of an institution in the London nightlife scene. Having played records at the city's finest clubs for over a decade, in 2008 he saw the time right to launch his own event and brand: FUSE. Initially taking place at East London's infamous 93 Feet East, the weekly Sunday party then moved on to Shoreditch hotspot Village Underground. FUSE quickly built up an intensely loyal following, evolving its own unique sound which has inspired a new generation of producers worldwide.'

Before long it became clear that the next logical step was to launch a label in order to provide a platform for Enzo and his fellow FUSE residents to release the music they play and love. Launching in 2011, the label has seen releases from residents Seb Zito, Rich Nxt and Enzo himself (releasing the popular debut 'Sagamore'). Staying true to Enzo's vinyl roots, the FUSE London label is characterised by having one vinyl-only track on each release. After the considerable success of the FUSE London label, the natural progression was to launch a sister label, Infuse, in 2013.

With Enzo at the helm, the increasingly famed FUSE event series has expanded into new territories, pushing their sound around the world courtesy of label takeovers at some of Europe's leading clubs, plus a highly coveted residency at Sankeys Ibiza, which launched in the Summer of 2012.

Unsurprisingly, FUSE at Sankeys Ibiza has been a roaring success with the residents playing every week alongside regular appearances from close friend tINI and other FUSE favourite guest DJs such as Sonja Moonear, Onur Özer, Martin Buttrich, Guti, and Julian Perez.The demand for FUSE as a event brand has continued unabated in 2014 with label showcases across the UK (Mint Club Leeds, Sub Club Glasgow) and the World (Rome, Lima), and this looks set to continue with 2015 showcases confirmed for Leeds and Sonus Festival in Croatia.

2015 is already shaping up to be every bit as successful as the last. Currently represented by the highly respected Artist Alife Agency which boats a roster of artists such as Loco Dice, Chris Leibing, Matthew Dear, Robert Hood, Radio Slave and many other high profile artists, Enzo is playing at an increasing number of prestigious gigs worldwide.

Evidence of such was his debut Panoramabar gig in late 2014 where he expertly demonstrated his ability to warm up a crowd. Other notable gigs included Cocoon In The Park (which Enzo will return to in 2015), Robert Johnson, BPM Festival, and Space Ibiza. Already in the diary for 2015 are dates with Cocoon Ibiza and Paradise at DC10.

On the production front, Enzo is picking up where he left off last year with his exciting Kilimanjaro project, the collaboration with Alexkid that explored the boundaries between Garage, Jungle and Techno. With a brand new studio built near Fuse's East London base, Enzo has already put together an exciting body of work that comprises some exciting collaborations with the likes of Guti, Julian Perez, tINI and other Fuse artists that will continue moving dance-floors into 2015.

2023-07-14

2023-07-14

2022-10-21

2022-10-21

ICV
Double Flake Mix

(6:52)
2022-04-08

2022-04-08

2021-05-28

2021-04-05

2020-07-24

2020-05-08