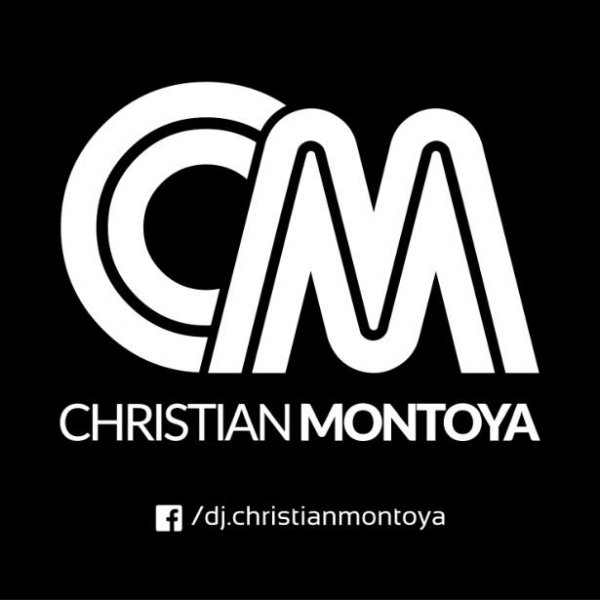 Artist
CHRISTIAN MONTOYA
Born in Chile and living in Spain for a long time has been marked with an international career starting with his performance at the Loveparade in Santiago de Chile in 2005. After those years with different sets worldwide have been coming and going and his Chilean Latin-Ethnics beats took him to countries like Canada, Germany, Portugal, Norway, Finland, France, Belgium, Italy, Croatia and within Spain to Barcelona, Madrid and Ibiza where he performed at different venues and festivals. Sometimes he using the alter ego DJ_MONTT to mix Lounge music.
After a season of living in the centre of Málaga, Christian Montoya earned himself a place among the local scene in the micro club COLONIAL CAFE MARBELLA and during the 2010 summer, he let Andalusia, Berlin, Ibiza and Italy dance with its "fresh and tasty music" as the denominator. That same year his EP "The power of the moon" released under the Chilean DNW Records label and support by Namito and Tube & Berger started to show his more sensitive site to the energies that permeate his music.
2011 is the year that calls attention to the Scandinavian audience, participating in festivals such as Musikfest (Oslo), Somneroya (Oslo) and Groove Yard.
In 2012 Christian performed again in Ibiza and for the first time in Hvar, Croatia during the OHM festival with names like The Martinez Brothers, Julian Perez, Behrouz, Steve Lawler, Pig&Dan, Nicole Moudaber, Anna Tur, M.E.M.O., Himan, MOOG, David Moreno, Satoshi Tomiie and many others.
Also his Eivissa (Ibiza) Fresh Flavours radio show broadcasted by Mixcloud
https://www.mixcloud.com/christianmontoyad/
Reaches every corner of the planet with an excellent international audience and several artists have passed like Tania Moon, Namito, Argenis Brito, Tube & Berger, Miguel Garji, Rodrigo Reveco, Dj Moog, Alejandro Vivanco, Gerben Brouwer, Christian Godoy, 2Villas, Andre Butano, Toni Vives, Manuel Frias...
Thanks to this radio show success and his close relationship with artists of the magic white island (Ibiza) and Ibiza Global Radio (Ana & Jordi Tur, David & Toni Moreno, Miguel Garji, Manuel Frias and JM Ramon) Eivissa (Ibiza) Fresh Flavours will be on Tour this year bringing the world this special Ibicenca vibe, characterized by the fresh international sounds and flavours of the Ibizan House and together with the popular drink Ibiza "Hierbas Ibicencas Mari Mayans"
With his latest release 'Norsk Vind' in cooperation with Russian Dj Attaboy and released on The Miami 2013 compilation of BluFin Records Christian shows the world again that this Chilean has gained a place in the Electronic Dance Music scene and that Music is Universal.
In October of 2013 Christian is called to form part of the ADE (Amsterdam Dance Event) playing in the Conservatorium Hotel. Also ADE 2014 in the same place including a "Workshop" focus on the new generation, "the kids"
In 2014 Christian start a new association with Ibiza Live Radio to transmit every Friday @ 15:00hrs (Spain) the radio show together with her partner & friend Manuel Frias. Christian Montoya was part of the SIF Summer Ibiza Festival 2015
2016 back to Ibiza with Eivissa Fresh Flavours on Boat Parties and the same name as the radio show on www.ibizaliveradio.com every Friday from 15:00 hrs. to 16:00 hrs.
2017 Start as a resident DJ in Hotel Molina Lario in Málaga Using the aka DJ_MONTT to play as a Lounge style.
The famous local parties METRICA are invited to be part of some gigs. 2018 He is debuting in Toronto, Canada with Deep&Tech in the 212 Club after hours.
2019 is back in Toronto with Deep&Tech next August 31 and In September are looking for some new experiences in Miami.

2020 He is Back to Scandinavia to Merikherko in Helsinki, Finnland with the promoter EnBoga.
Azucar Digital Distribution opens these doors with the new EP "THE FLAMES" with a solid afro underground sound made to rock the dance floor! Including remixes of the partners Manuel Frias (Ibiza) and Rafa Navas aka SAVANN (Spain)...
2022-04-11
2022-04-11
2021-12-17
2021-12-17
2021-05-20

2021-04-30

2021-04-30

2021-04-30

2021-04-30

2021-01-29