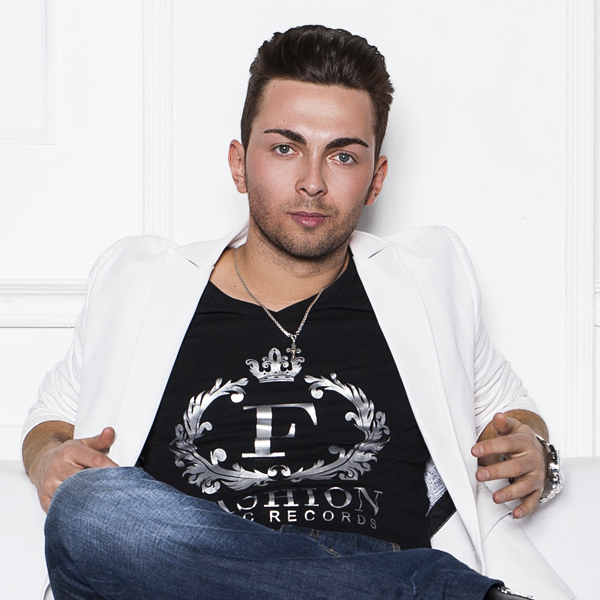 Artist
DJ FAVORITE
Successful russian DJ, remixer and producer, owner of russian-european record-label Fashion Music Records, participant of Volvo Fashion Week, TOP 100 Best Russian DJs and Musicans, resident & remixer of record-labels: S2G Productions (Germany), Club Luxury Records (Australia), Big Pump Records (Germany), Banguru Records (UK), Deluxe Recordings (UK).

Releases on record-labels Play This! Records, Guajira Recordings, NumberOneBeats Records, Recovery House, Disco Wax, Sundesire Records etc. Collaboration & partnership with producers Chris Montana, Ruben Alvarez, ESquire, Jolyon Petch, BK Duke etc, cooperating with singers Jamie Sparks, Theory, Mr. Freeman, Paula P'Cay etc. Support releases from Paul Van Dyk, Erick Morillo, DJ Antoine, Paul Oakenfold, David Vendetta, D.O.N.S, Markus Schulz, Jaytech, Nick Fiorucci, Phillipo Blake etc. Official remixes for: Remady, Craig David, Fly Project, PH Electro, R.I.O, Movetown etc. and russian pop-bands and singers: Dan Balan, Irakli, Gradusy, Ivan Dorn, Maks Barskih, Mitya Fomin, DJ MEG, Timati, BK etc.

Participant of music festivals "Love Is", "Kazantip", member of Sochi Winter Music Conference SWMC. A competitor of tandem remixers with famous progressive house producer Incognet. In Moscow DJ Favorite has appeared on the stages of Pacha Moscow, Jet Set, The Artist, Up & Down, Look In, Wall st. Bar, Vision, BQ Bar, Shatush, Boudoir Bar, XXXX-Bаr, Royal DJ Bar etc.
2023-09-22

2023-09-01

2023-09-01

2023-09-01

2023-09-01

2023-08-18
2023-08-18

2023-07-21

2023-07-07

2023-05-26