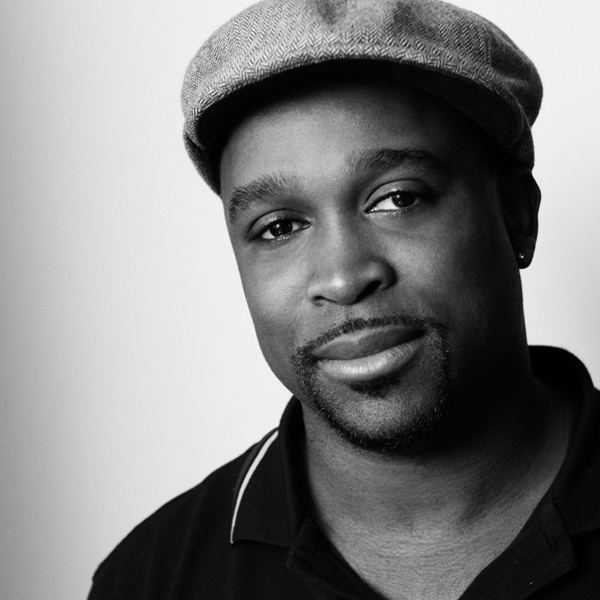 Artist
DJ SPINNA
DJ Spinna (www.djspinna.com) is a creative talent who globally and musically transcends genres and limitations. An extraordinary deejay, producer, remixer, and music historian, DJ Spinna possesses a remarkable mix of musical abilities. Spinna's only parameter is that his work must evoke a fresh take on the timeless sounds of soulful music.

DJ Spinna made one of his first impressions on listeners as the producer of The Jigmastas and went on to become a cornerstone of hip hop's golden era providing the musical canvas for lyrical giants like Eminem, Mos Def, Talib Kweli, and Pharaohe Monch. He produced timeless classics with the likes of J-Live, Mr. Complex and The Polyrhythm Addicts and collaborated with hip-hop legends like Sadat X & Grand Puba of Brand Nubian, Masta Ace, Guru, and The Jungle Brothers. At the same time, Spinna built a reputation as a crucial remixer reworking major label hits for the likes of De La Soul, Das EFX, and MC Eiht.

Soon he was turning out remixes for A-List artists from a range of styles including a Mary J. Blige, George Michael duet and a hard-driving soulful remix of Michael Jacksons "We're Almost There" commissioned by Motown Records. He went on to rework classic marvels by Donald Byrd, Eddie Kendricks, Betty Carter, Roy Ayers, Al Jarreau, and Stevie Wonder. He also remixed cutting edge acts like 4 Hero, the Brand New Heavies, the J Dilla bred Platinum Pied Pipers, Bay Area songstress Goapele, and the trans-Atlantic soul duo, Les Nubian. Spinna even left an indelible mark on the house music scene with his now world-famous remix of Shawn Escoffery's "Days Like This."

All of this production prowess set Spinna up for his landmark solo production album "Here To There" on BBE Records and inspired him to start his own label, Wonderwax, in 2003, as a home for his soulful dance classics and worthy efforts from contemporaries such as Rich Medina, Lady Alma, Blaze, The Free Radikalz, and Selan.

Miraculously, even while garnering his production pedigree, DJ Spinna managed to carve out a reputation as a world-class DJ. DJ Spinna is one of a handful of Deejays that are as well respected for pristine house tempo mixing as they are for their hip hop rooted turntabalism. With his rare combination of skills, DJ Spinna has rocked crowds from Iceland to Dubai, Israel to Australia, South Africa to Japan, and, of course, throughout the US and Europe. Known for his versatility, technicality, showmanship, and crowd control, DJ Spinna has been booked at some of the world's most prestigious venues and festivals rocking long solo sets and collaborating on stage alongside contemporary luminaries like Gilles Peterson, Jazzanova, Joe Claussell, Bugz In The Attic, Osunlade, Q-Tip, Jazzy Jeff, Kenny Dope, DJ Clark Kent, Keb Darge, DJ Scratch (EPMD), DJ Shadow & Cut Chemist.

Perhaps no performance compares, however, to DJ Spinna's celebrated Stevie Wonder tribute parties where, alongside friend and contributor Bobbito Garcia, Spinna takes huge crowds of the soul music faithful on an epic journey through music recorded, written, or inspired by Stevie. Since its New York inception, in 1999, WONDER-Fulla has packed major venues all over the world traveling to Los Angeles, San Francisco, Philadelphia, London, Amsterdam, Stockholm, and Tokyo. The man himself, Stevie Wonder, expressed his appreciation by not only calling into the party and addressing the crowd, but with a special appearance at the WONDER-Fulla 2007 after party and in 2008 where he delivered heart felt speeches with a classic memorable performance. While the event has blossomed into a phenomenon, DJ Spinna and his collaborator, Bobbito, compiled two tribute CDs of Stevie Wonder's music: "The Wonder Of Stevie" and "Wonder Wrote It." It is, therefore, no surprise that DJ Spinna was tapped to remix a release from Stevie's 2005 album "A Time to Love." Spinna's treatment of "My Love is on Fire" provided a solid dance floor groove that complimented the bittersweet soulfulness of Stevie's original track and helped to draw a new generation.

2023-08-25

2023-08-25

2023-08-25

2023-08-18

2023-08-11

2023-07-14

2023-06-26

Burnin'
DJ Spinna Discolectric Dub

(7:50)
2023-06-23

2023-04-24

2023-04-07