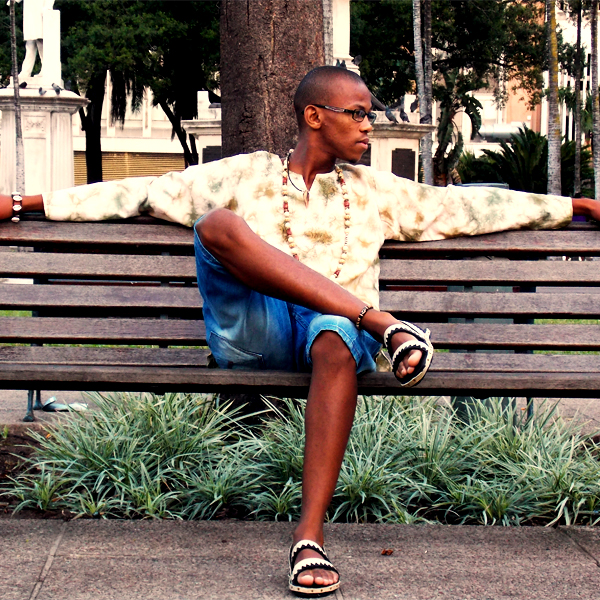 Artist
SOBZ
Sonwabile Gxabana better known as Sobz in the underground musical scenes has been around the industry since the age of 14 years with so much determination about the underground scenes. A long musical journey with different influences of, not only different sounds across the continent but also different areas around South Africa. Sobz was born in King Williams Town, a small town situated in the heart of the Eastern Cape. He later moved to Kwazulu Natal where he grew as a young boy being influenced by some of the most cultural and traditional peoples of the Southern Africa - amaZulu. At the age of five years he moved back to the Eastern Cape where he was also nurtured with some spiritual and traditional vibes of the Xhosa people, and that is where he was fed with the love of music and traditional sounds of Africa. However, he relocated to several parts of the Western Cape to explore other cultures and African movements, but soon came back to Kwazulu Natal where he finished his Degree in Information Technology at the Durban University of Technology with the perception of fusing music and technology to produce quality music. Telling a story of his life and experiences through his distinguished sounds of African, Deep, and Soul elements, Sobz has been going strong and is still going deeper in his journey in African Dance music.

From influences of local and international acts like, Seckou Keita, Osunlade, Black Coffee, Atjazz, Hugh Masekela and Mamady Keita, Sobz has managed come up with his own sound of such combinations.

With his journey starting from rhythm and poetry to jazzy-gospel to house music and more recently exposing his inner-talent of verbosity(vocalist and spoken-word artist) as he believes that a good song is not only made by a sexy voice but passion and determination can be the factors holding the future of beautiful music. With this kind of mentality he has blown the industry with his releases and has held the "Spot-light" for about three weeks on Spirit-of-House Reviews, with a release from Sobz & SoulPoizen titled "Believer" which was released under Soul'O Music in 2011.

In 2010, he started-out with his own label Soul'O Music, to accommodate such a different taste of sound, which was established early 2011.

Now recently after hitting a number of radio stations like MetroFM, GagasiFM, TruFM, YFM, Angola FM and others, and with a couple of radio interview, Sobz got signed for an album deal by Ocha Records, a record label based in Miami, FL USA owned by Mr. Carlos Mena and Mr. Osunlade who are one of the biggest international brands and legends in the Afro-Soulful House scenes. The album is expected to be out in 2013.

Sobz delivered his first single, "Missing Chords" with Ocha Records as a re-introduction to his unique taste and sound filled with Afro and Jazzy elements in August 2012 as a Traxsource exclusive. His single went up to number 15 on soulful charts and number 20 on the top 100, and was supported by the likes of Rocco, Ralf Gum, Mr. V, Lars Behrenroth, and more.

As one of the youngest producers and multi-instrumentalists, Sobz has been performing and drumming in both small and corporate events around Kwazulu Natal and other places like King Williams Town (The Rock, Platinum Lounge, etc) and has worked and performed along with djs', artists, and producers like Roger Goode, DJ Fresh, Black Coffee, Toya Delazy, Andy X, Black Motion, Nomsa Mazwai, and many others. Sobz usually refers to himself as a live-remixer because of the skill of synchronizing some live elements - percussions and keyboard elements when he performs.

There is no doubt about Sobz in the South African and international music scenes. He is here to stay and he is growing stronger both as a performer and a producer/remixer in the music industry. Stay tuned while he blesses you with some mind-blowing sounds.
2019-04-12

2018-12-28
2016-08-26
2016-05-20
2016-05-20
2016-05-20
2015-06-29
2015-05-21
2015-04-27
2015-03-30