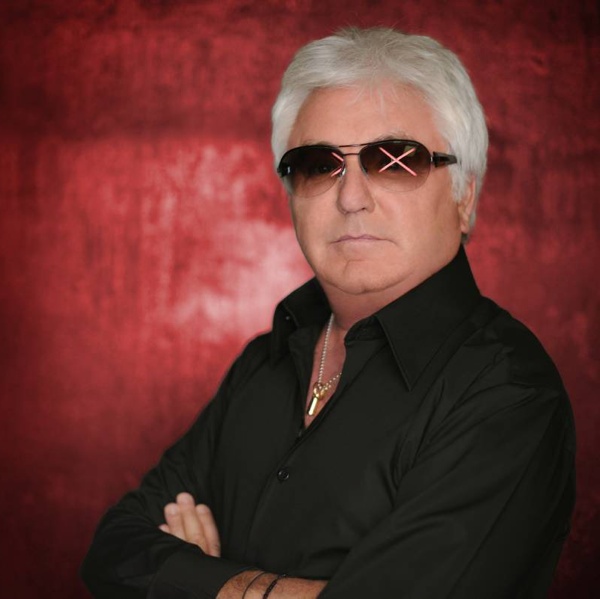 Artist
CERRONE
Based in Paris, Cerrone recorded, composed, and performed his solo debut "Love In C Minor". Released on his own Malligator imprint, and distributed by Warner Filipacci in France, it immediately shocked audiences with its controversial cover. It was later released with a new, tamer cover that took flashes of nude women into the background and replaced them with four arms clenched instead for the American release. It also featured a cover version of Los Bravos "Black Is Black" and "Midnite Lady", an instrumental piece. This was the final collaboration between Cerrone and the Egyptian-born Costandinos, who went on to create dancefloor hits such as "I've Found Love" by Love & Kisses, and the disco opera re-telling of the story of "Romeo and Juliet".

Cerrone continued using pieces of photographic and audio erotica when he released his second album, Cerrone's Paradise. It was recorded with Raymond Donnez, also known as "Don Ray", as part of his arrangement entourage after parting company with Costandinos. The original French album cover featured a naked model draped over the top of a fridge with a jar of white powder spilled in front of it. The U.S. release featured a photo of Cerrone wearing a Hawaiian shirt.

His third album, Supernature (Cerrone III) sold over eight million albums worldwide. A departure from the lush orchestration with electronic instrumentation added to the mix. The lyrics to "Supernature", written by Lene Lovich, have a sci-fi theme: it's about the rebellion of mutant creatures – created by scientists to end starvation among mankind – against the humans. The album also featured "Sweet Drums", a three-minute-and-ten-second drum breakdown.

After the success of Supernature (Cerrone III), Cerrone IV: The Golden Touch Cerrone signed up for management with Steven and Martin Machat. They helped oversee his worldwide career. The Album was another Cerrone U.S. disco chart-topper. Driven by "Je Suis Music", "Look For Love", and the urban-slanted "Rocket In The Pocket", this album showed his fusion attributes, foreshadowing his future releases.