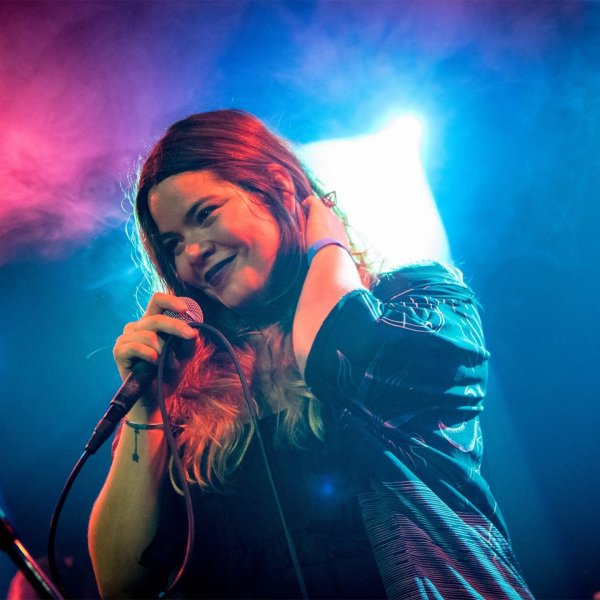 Artist
GRACE & BADLOVE
Grace & Badlove is an international neo soul experiment based in Argentina. led by the Latin singer and composer Gracia Portillo (El Salvador), who expresses her emotions and ideologies through an artistic-musical collective made up of musicians of different nationalities. Collaborations also include the one with UK band BEND (Ministry of Sound) that lead her to showcase in the BBC . Grace & Bad Love has built an entire ecosystem and philosophy of music and collaboration, sincerity and love that made her have a constant growing audience not only from Latam but Worldwide. She is influenced and related to artists such as Moonchild, Biig Piig, Jorja Smith , Alicia Keys, Sharon Jones, the Dap- Kings , Stevie Wonder and Al Green among others.

Her voice has the simplicity and the melancholy of the great voices from the golden blues, jazz and soul era. Full of conflict, complexity and experiences but with the influences from El Salvador, the world in which she grew and matured surrounded by boleros, flavours and scents. Her nomad and free spirit has led her not only to explore the corners of the world but the corners of her SOUL. Her music is personal, intimate but also popular and massive when it comes to touching people's hearts that empathize with his vulnerability and sincerity.

Her music journey began at an early age in her hometown. In (2009) she moved to Argentina, (2018) released her First Album "Sticky Nostalgia" and since then she had been playing non stop in venues of the Argentinian local scene doing key presentations in USA Embassy , Niceto Club (Argentina) La Tangente (Argentina) , SOFAR (Guatemala, Buenos Aires, Mar del Plata), Thelonious Club ( Argentina) , Bruder Festival (MDQ) among others.

2020-10-30

2020-10-30

2020-10-30

2020-10-30

2020-10-30

2020-10-30

2020-10-30

2020-10-30

2020-10-30

2020-06-05