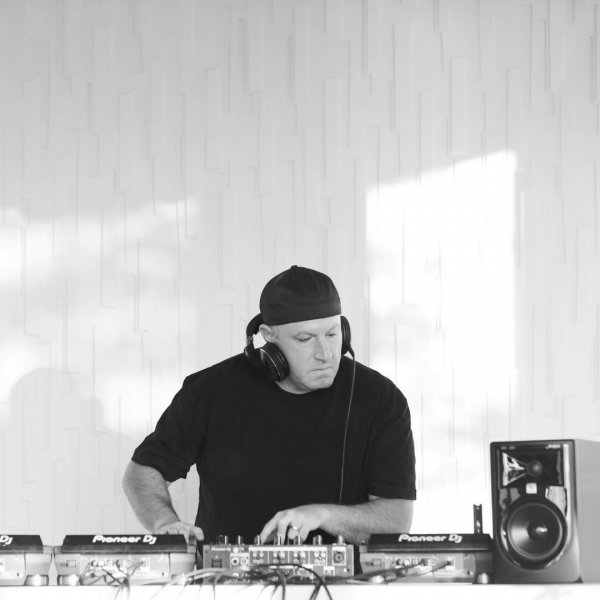 Artist
MARC ROUSSO
Ever searching for challenge, and championing each one that he finds, Marc
Rousso is embracing a new DJ/producing career despite having already
carved out an iconic career (twice over). His DJ career started in the early
90s, appearing at hundreds of parties and clubs. After a 20+ year hiatus,
he's returned to embrace his passion.

Marc Rousso has quickly become a major player in the FUNKY /
GROOVE / JACKIN HOUSE dance music scene, currently ranking as the #6
DJ on another download site. (As well as #125 in the main another download site chart.) He has
cemented himself as a globally recognized producer with five top 10 releases
and over 20 top 100 tracks.

He has released on God Made Me Funky, Next Gen Records, Instereo,
Tribal Kitchen, Koolkutz, Rawtone, Tactical Records, Which Bottle? and
Omerta.

DJ Support includes Bob Sinclair, Judge Jules, Martina Budde, Chris
Marina, Ivan Cappello, Hard Rock Sofa, Jack Wins, Cazes, Mirko Boni,
Larry Koek, DJ Queena B, Glen Horsborough and Joe Vanelli.

What fires Rousso now? The need to play house music live around the world
– while we all wait for lockdown to ease, he's been honing his skills,
releasing his own tracks with Block & Crown, and creating monthly mixes for
radio stations worldwide.

Rousso's tracks bring house music up to date; he loves soulful tracks with
powerful vocals, and has some scorching vocalists lined up for his
forthcoming tracks.

2023-08-25
2023-08-18

2023-06-30

2022-12-23

2022-12-02

2022-09-23

2022-09-23

2022-09-23

2022-06-17

2022-06-17