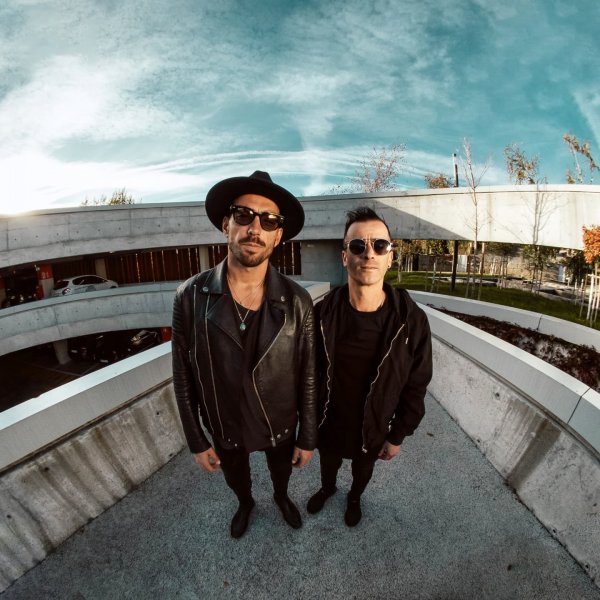 Artist
MAYZE X FARIA
With almost 20 years of career Mayze X Faria is the best Portuguese duo that travels within the various genres they most identify in their productions and performances and takes the vibe and feeling of real dancefloor artists across borders with: Tech House, Melodic House and House Music.
It all started in Braga, in 2004. Jonh Mayze and Miguel Faria meet on a terrace in a summer job. They were two kids in love through music and soon realized that they had a lot in common. A decade and a half after the frst conversation, they have gigs at the Best Festivals & Clubs of Portugal, Spain
and Angola, the X Places video project and release songs by international publishers.
The energy and solidity of the duo combined with their characteristic sound have the support of many
artists that recognize their mastery in production as: Solomun, Claptone, Fisher, Gorgon City, Sam Divine, Richie Hawtin, Dennis Ferrer, Hot Since 82 among with so many other names. Proof of this are their latest tracks with releases by prestigious international labels. We can highlight, "Eivissa" (Snatch Records - United Kingdom), "Mussulo" (Sweat it Out -Australia), "Sally's Club" (Get Twisted Records - United Kingdom) and "Disco is Back" (Supertunes - Big Mamas House Records Sub Label - Germany).
In 2021 Mayze X Faria already had several releases between them: the EP "Lady of Love" (Switchlab - Italy), the music "Red Rocks" (Cactunes Records - Brazil) and "Starlight" feat. BIM (Deep Root Records - USA). closes this pack of tracks that will make electronic music lovers vibrate by showing that the sound of the songs with the duo's signature always take us on a journey where the rhythm is contagious and the tendency is to get addicted from the frst to the last beat.
Mayze X Faria promise to go further: in their productions, in their gigs where they will continue to paint
scenes full of light with a transcendent vibe and sonority; on entering the international domain, the next stage, which will take fans around the world to levitate to the sound of the duo.

2022-05-27

2022-05-27

2022-02-25

2021-12-17

2021-10-01

2021-09-10

2021-07-30

2021-07-23

2021-06-26