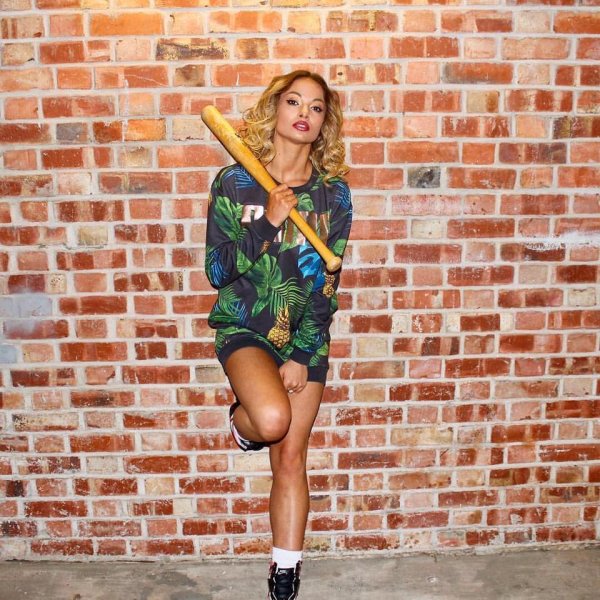 Artist
SCARLETT QUINN
Scarlett has been singing, dancing and acting since the age of six.
Scarlett started her ballet career with Esther Juon at Dance Laines in Brighton, 1992. In 1996 Scarlett started training at The Alexandra Dance Academy with Denise Ponsonby and reached advanced stages of Ballet, Tap, Modern and Jazz. In 1996 Scarlett took part in her first professional pantomime directed and choreographed by Antony Johns and written by Dougie Squires, playing a "babe" for 5 years running. In 1998 Scarlett auditioned alongside thousands of hopefuls and was selected for a one off opportunity to be a Disney presenter for the 'Kidz Choice Awards' show. In 1999 Scarlett trained with The National Youth Music Theatre summer school.
Scarlett took part and played leading roles in bi annual stage shows with The Alexandra Dance Academy.
In 2011 Scarlett featured on a track for Manufactured Superstars in the USA called 'Take Me Over' reaching no.3 in the U.S. charts.
In 2011 Scarlett formed a band with Ashley Slater, Kitten and The Hip. Their first single 'Don't You Worry' was released by Hedkandi, MOS.
In 2012 scarlett was a featured solo vocalist on the soundtrack for Dave McKean's film 'Gospel Of Us' starring Michael Sheen.
In 2012 scarlett co wrote and featured on two singles from Belgian DJ Netsky's worldwide number one selling album, Netsky 2. These tracks were 'Come Alive' (Scarlett featured as the vocalist) and 'No Beginning' (Scarlett co wrote and featured as the vocalist) 'Come Alive' went to number one in most countries apart from the UK where it went in at no.9
In 2013 Scarlett featured as a vocalist on the Moshi Monsters film soundtrack and album.
In 2014 after a couple of years of live gigs, single/video releases, Kitten and The Hip were scouted and asked to audition for ITV's The X Factor. They made it through to the room auditions together but were separated by the celebrity judges. Scarlett went on alone as a solo artist in the 'Overs Category' and made it to the final 12 in her category, the Six Seat Challenge.

2023-07-13

2022-02-18

Touch Me
Adam Sommer Soulful Funky Remix

(5:01)
2022-01-26
2021-12-22

2021-11-19

2021-10-22

2021-08-20