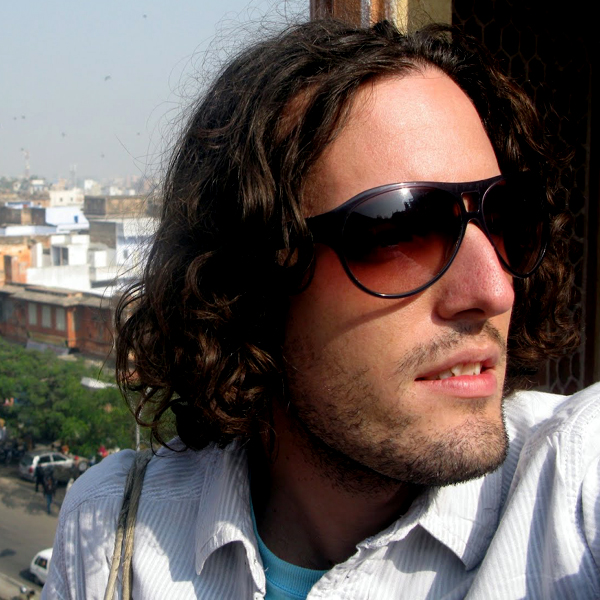 Artist
SLEAZY MCQUEEN
Sleazy McQueen was keen on electronic music even in his early days in the deep south. The Central North Carolina disco was sparse, to say the least, but with the help of a friendly farm combine, a chicken, and five hundred pounds of recyclable Pabst cans, he began creating sounds far more complex than anything the townspeople had heard before. While honing his worthless production skills, he was soon involved in a scheme to lose great quantities of cashola. It was simple, really; each month, he and his Evil Twin Maxula would hire world-renowned deejays willing to play for bargain prices and two-bit haybed accommodations to play for the two of them and one or two other townsfolk, and each month the pair would lose a few hundred more dollars. Eventually, McQueens billfold was empty. Persistent nonetheless, McQueen spent the next two years relentlessly pursuing other sure-fire schemes to lose money, culminating in an all-out relocation to New York City.

As we all know, the New York Sound doesn't have much to do with chickens, so McQueen took it upon himself to learn the intricate ways of the synthesizer, common household spring apparatus and kitchen utensils. While drunk one night with a Japanese-Hispanic-Italo-American and his aforementioned twin Maxula (who had, as of late, been consumed in the throes of a quarter-life crisis), McQueen gained complimentary access to a mega-club in the Citys notorious Chelsea neighborhood to attend a DJ performance by Mark Farina. After the customary rope-side congratulations, McQueen entered the club just in time to hear Farina playing a song he himself had created. It was at this point that McQueen realized his sound was, indeed, street-worthy. Following in the footsteps of other great Brooklyners, McQueen continues to provide an outlet for his culturally-confused funked-up house sound. Blazing along the time-space continuum, McQueen can see a future that is bright and promising. In April of 2007, McQueen relocated to central Florida to assume a position for the renowned Eighth Dimension/EIGHT-TRACKS music group as Head Office Lacky. This promises to be a long chapter for McQueen...

His record bag has found occasion to travel to Chicago, New York, Tokyo, Florence, and London, and has allowed him several tours of California. His computer and keyboards have signed releases on Headtunes Music, Icon Recordings, Eight-Tracks, Deepfunk Records, Morris Audio, Bananza Records, Chillin Music, Greenhouse Records LTD., Uncut Records, Bumpin City Records, Odds and Ends, Deep House Project, Pilot Recordings, Boogie Farm, Dae Recordings and Queep Organic Music. He also heads up the Brooklyn based band, Tres Gueros, a supergroup of sorts with releases due out on a number of fine US house labels. Tres Gueros focus on fusing house music with disco and rock to add much needed excitement and emotion to the dancefloor or car stereo.

2020-01-31

2020-01-31

2020-01-31

2020-01-31

2020-01-31

Harmony
Sleazy Mcqueen 6Am Mix

(6:26)
2019-12-09

2019-11-15

Prism
Sleazy McQueen Remix

(7:29)
2019-07-01

2018-12-07

2018-12-07