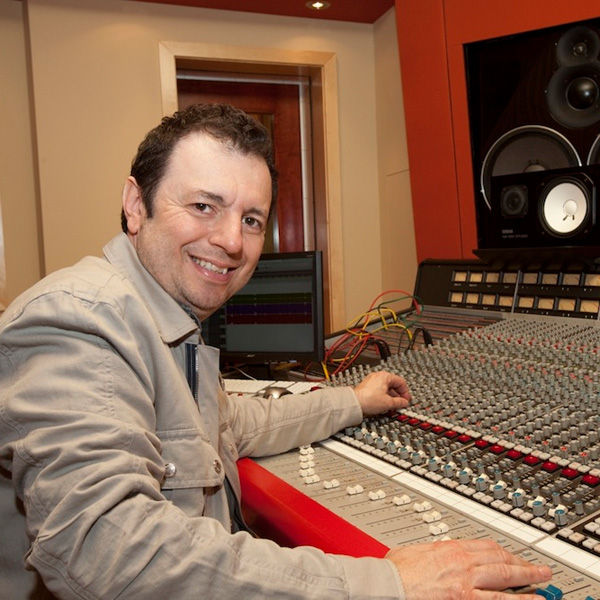 Artist
LOUIS BENEDETTI
Louis Benedetti always knew that music would play a major role in his life. At the early age of 4 he discovered his father's record collection and a record player. At 11, Louis began spinning records for friends at House Parties and by the time he was 14 he was already playing professionally non-stop Disco, Funk and Soul Music for big crowds.

Experiencing Larry Levan's sets at New York's Paradise Garage, Tony Humphries at Zanzibar and Kiss MasterMix Radio Shows and various DJ's from the 70's really helped in developing his passion for the art of DJing.

A veteran crowd pleaser, Louis Benedetti's DJ sets delivers a new experience every time, whether moving the crowd with groundbreaking underground and Soulful House Anthems smoothly blended with obscure Classics, Jersey Grooves and the deep NY Flavour.

Headlining on some of the best nightclub destinations such as London, Paris, Toronto, Geneva, Athens, Manchester, Rimini, Chicago, Zurich, Washington DC, Bern, Edinburgh, Cork, NYC, among many others, those who had the opportunity to experience Louis Benedetti's sets will testify that Louis has the skills and musical knowledge to take a party to the next level.

Louis Benedetti Production and Remix work has a deep musical flavor influenced by the sounds of the Old School Funk, the Philly Sound, Salsoul Orchestra and most of all, the best of Soulful Club Music of all times.

Notorious for his skilled arrangement and mixing abilities, Louis is also well versed in the studio from playing keys to programming drums, editing, arranging as well as engineering on most of his music.

Despite a string of successful releases under his belt and enjoying top chart positions, radio airplay and raving media support worldwide, Louis Benedetti refuses to set limits on himself as he humbly persists and strives to further improve, experiment and reinvent his music!

Presently, Louis Benedetti spends the majority of his time traveling the world Djing, producing and remixing for a variety of labels including his own New York based SoulShine Recordings.

Game Over
Louis Benedetti Club Vox Remix

(6:13)
2020-11-04

2020-09-28
2018-04-20
2018-03-26
Over Me
Louis Benedetti Club Vox

(6:31)
2018-01-12
2017-10-13
2017-10-13
2016-05-20
2016-05-20
2016-05-20