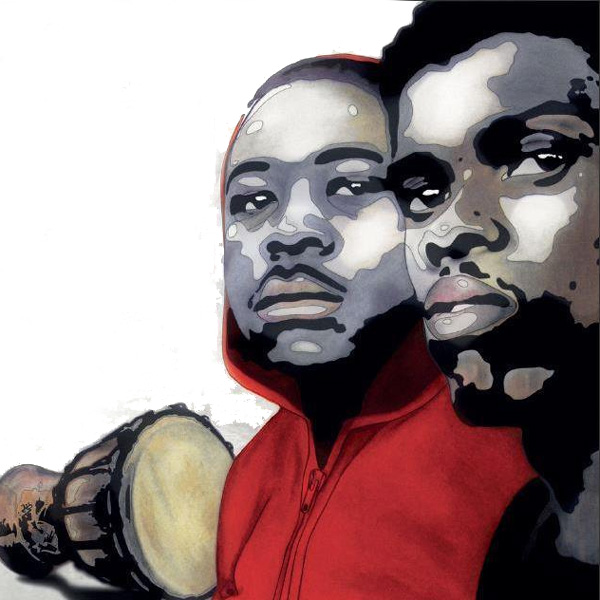 Artist
BLACK MOTION
Robert aka Dj Murder teamed up with Thabo aka Smol to form Black Motion in 2010. The two have been in the music production business for about 5 years or so. Their breakthrough came when they joined SPIRIT MOTION where they produced the HIT single Banane Mavoko.
The song was so BIG that Dj Oskido licensed the song for his compilation CD Oskido's 10th Commandment.

TRIBE RECORDS UK came along and signed the song for international digital release. Black Motion have other singles featured on Mmthi's Essential Mix 6 - Bhana Shilolo feat. Zulu and Quantized Mix 6 - Set Me Free feat. XoliM
NULU Records followed suit by signing Mumi Wango feat. Soulflow which saw the song being remixed by the likes of Manoo and Antonello Coghe & Rancido. Ocha Records Mzantsi thought they won't be left behind and they signed one of the biggest songs of 2011 Set Me Free feat. XoliM. This package contained the heavyweights Master Kev & Tony Loreto, Bang the Drum (Jihad Mohammad), Ezel, Dj Qness and Black People.

The group signed a licensing deal with Kalawa Records in 2011 which saw them releasing their first double CD album titled Talking to the Drums. This comprises of hit songs like Father to be feat. the energitic Dr. Malinga, Kakaramba feat. Celimpilo, Dimesions feat. Lando and many more.
2011 was so BIG for the duo as they went on to do remixes for Dj Qness feat. Malehlokoa - Time, Black Coffee feat. Zakes/Tume - Bum Bum, Djeff feat. Sandy Spady - One Night
Their sound brought upon the new revolution where almost every single song that got released from there on was titled Black Motion regardless of the fact that they didnt't work on it.

If anything is to go by 2012 and beyond promises to be a good year for DUO.

2023-06-16

2023-04-28

2023-02-10

2022-10-28
2022-10-21

2022-10-21

2022-10-21

2022-10-21

2022-09-02

2022-05-13