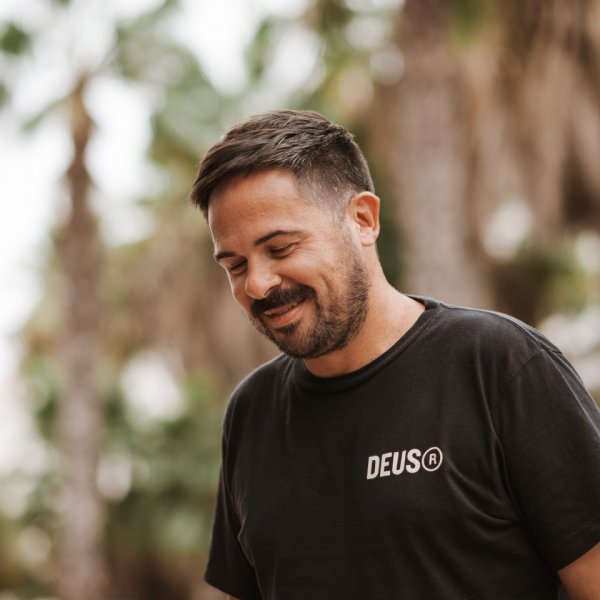 Artist
SEBAS RAMIS
An ambassador of the deep house culture bubbling over in Spain, Sebas Ramis is an artist fully emersed in all aspects of the underground scene. His productions have landed on many of the leading imprints under the house music umbrella, including Quantize Music, Puro Music, Plastik People, Purple Music and of course his very own Sub_Urban imprint.

Sebas has also founded several record labels, in 2005 he launched the now defunct Malo Records with Isaac Indart, a label on which artists such as Pig & Dan, Tato Isgud, Javi Bora and Wagon Cookin' among others released music.

In 2013 his own monthly party Sub_Urban, founded in 2006, evolved from being an event promoter into a record label, and today after 10 years, it is one of the most well-respected deep house and nu-disco labels in the world. Its artists catalogue includes: Sebb Junior, Scott Diaz, JT Donaldson, Art of Tones, Ron Basejam, Crackazat, Robert Owens, Sam Rufillo, Guri and Eider …

The label has released numerous No.1 records such as "205 Days" and "Somewhere Else" by the British artist Scott Diaz, Sebb Junior Feat. Eider - "Come Back" (Art Of Tones remix), Sebb Junior - "Piece Of Me" (Jarred Gallo Remix), JT Donaldson's and Dirtytwo's remixes, and Sebas Ramis himself with Robert Owens among others. Sub_Urban has also released several EPs and the second album from French artist Sebb Junior, recognised as one of the bestselling artists in recent years.

In 2015 he created Puro Music, which is home to the famous Purobeach compilation series, of which Sebas has produced 13 double cd of the series and is still recording new episodes every year in digital format.

Sebas was resident dj and Globa Music Director of Puro Group from 2012 to 2020. Developed Music brand for UM Beach House (Mallorca/Ibiza), in which he is still involved. And in 2022 was Global Music director for Zuma Restaurants, where he remains as an Audio Consultant for new openings in 2023.

In 2021 presents his first album "Life Goes On" with the participation of stellar cast of artists, singers and vocalists such as: Robert Owens, Sabrina Chyld, Life on Planets and Lee Wilson among others.

Heavily influenced by west coast house music, he refuses to be boxed into genres, mixing everything from house, soul, afro house, salsa.
POS.
TRACK
ARTISTS
LABEL
GENRE
RELEASED

Fallen
Cee ElAssaad Remix - Timmy Regisford Edit

(6:21)
2023-05-12

Fallen
Richard Earnshaw Remix

(7:12)
2023-01-06

2023-01-13

2023-01-13

2023-01-13

2021-07-02

Fallen
Cee ElAssaad Remix

(7:43)
2023-01-27

Control
Ron Basejam Disco Dub

(7:13)
2023-01-27

Fallen
Richard Earnshaw Remix

(7:12)
2019-12-13

2023-01-13