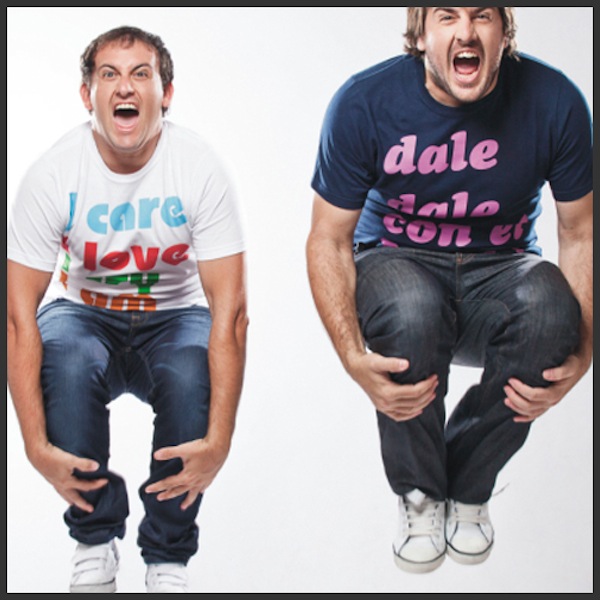 Artist
FESTA BROS
Festa Bros is the duo formed by Nicolas, born in 1978, and his brother Agustin, who is three years younger. The family background marked their career forever: they grew up surrounded by an exclusive collection of disco and funky music that during adolescence sparked their interest in the activity they are currently engaged in.

In 1995 they started getting involved in the scene, playing at pubs and clubs. Influenced by the sound of great artists such as Frankie Knuckles, Danny Tenaglia and Danny Howells, they showed their tendency for house music. In 2004 they started working at the Metrodance 95.1 FM Music Programming Department in Buenos Aires. A year later they were programming music for their first own radio show called Sunday Beats and they were also invited for the first time to take part in Creamfields Buenos Aires, an annual edition in which they have been included ever since. In 2007 and 2008 the participated in two editions of Southfest Buenos Aires.

Supported by DJs such as Hernan Cattaneo, Nick Warren, Martin Garcia, Tommyboy, John Creamer, Luke Fair, Deep Mariano and Guille Quero, they have been dedicated to studio and production work since 2005. That same year they released tracks under the British label CP Recordings and from then on they continued working with other record labels.
Since 2007 they have been playing in different places that included gigs in European countries such as England, Spain and Hungary and also in Latin American countries like Brazil, Paraguay, Peru, Colombia and Uruguay.

Nowadays, they distribute their time between their residency at Crobar, one of the most important clubs of the current scene in Buenos Aires, and their radio show 'Brothers', broadcasted every Sunday at 1am on Metro 95.1 FM. With only little time left they successfully manage to work on the development of their own record label called Bend Brothers, together with Argentine producer Mercurio.

Gemini
Festa Bros Remix

(6:38)
2019-08-09
2019-05-29
2017-11-06
2017-07-21
2017-07-21
2017-01-22
2016-11-21
2016-11-18
2016-10-31
2016-09-30