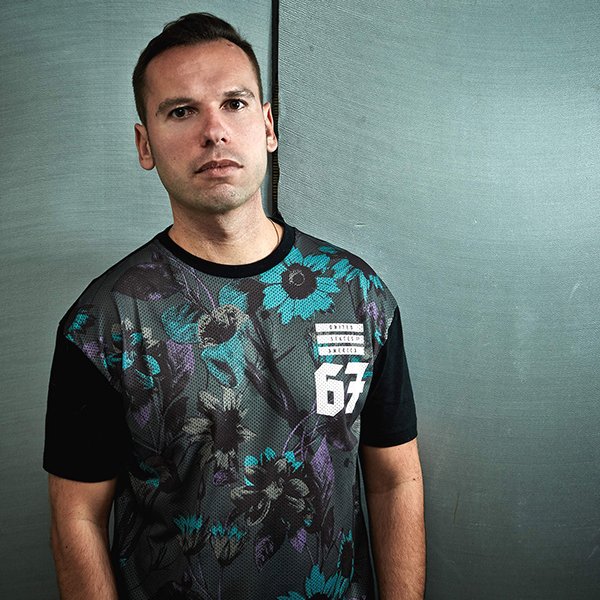 Artist
JAVI LOPEZ
DJ, Producer and Defined Music label manager, Javi Lopez was born in Malaga, Spain. To date Javi has collaborated and took part in compilations with such artists like: Steve Lawler, Paolo Martini, Mihalis Safras, Waifs & Strays, Hector Couto, Cuartero, Dale Howard, Javi Bora, Bontan, Leftwing & Kody, Davina Moss, Joeski, Demarzo and Mendo, among others.

Currently Javi works with record labels such as: Relief, Repopulate Mars, Cajual, VIVa MUSiC, elrow Music, Roush, Madtech and many more.

Among the artists who have influenced Javi there are: Jt Donaldson, Jimpster, Demarkus Lewis, Bryan Jones, Johnny Fiasco, Jamie Anderson, A Tribe Called Quest, Joey Youngman, Cajmere, Joeski and so on.

His tracks are being supported by Jamie Jones, Santé, Green Velvet, Lee Foss, wAFF, Richy Ahmed, Erick Morillo, Gene Farris, ANOTR, Roger Sanchez, Mat.Joe, Prok & Fitch, Kevin Knapp, Mark Knight, Nic Fanciulli, Carlo lio, Richie Hawtin, Marco Carola, POPOF, Wade and many other artists.

2023-06-02

2023-06-02

2023-04-28

2023-03-10

2023-02-10

2022-12-23

2022-05-30

2022-04-29

2022-04-29

2022-04-29