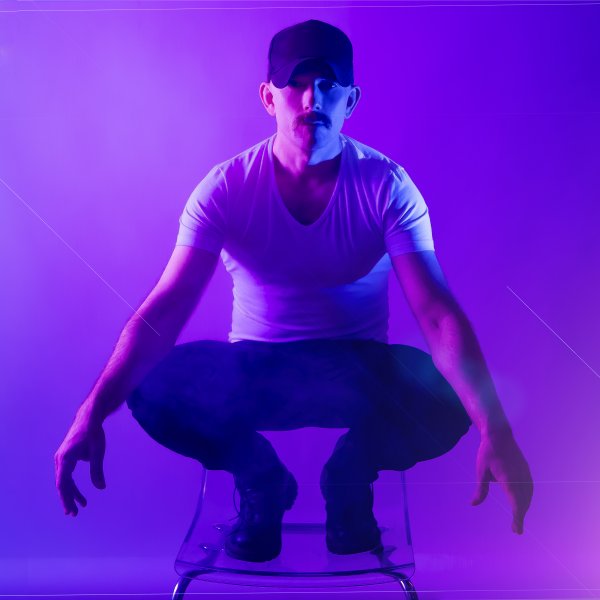 Artist
BATES BELK
Bates Belk's Dance Studio Album "The Dark Spektrum" Out On March 6, 2020

The music producer has written and produced a collection of songs with over 50 Berlin-based artists taking the audience on a journey from sunset to sunrise.

BERLIN, Germany – Bates Belk today announces details of his highly anticipated début studio album, which will be released on March 6, 2020 on BB3 Dynamics Records.

"The Dark Spektrum" was written and recorded in Berlin with over 50 Berlin-based collaborators including the Stargaze Orchestral collective and was mixed by renowned music producer Gareth Jones at Strongroom Studios in London. The album was mastered by Frank Arkwright at Abbey Road Studios in London. The new album features 11 brand new Bates Belk produced tracks including the singles "Euphoria", "Dancing with Bullets" and "Hallucinations".

The up-tempo and rhythmic album follows a cinematic storyline in a nighttime odyssey from sunset until sunrise. Themes experienced along the voyage of the dark spektrum on the album include danger, horror, power struggles, S&M, criminality, unrequited love, death, narcissism, dreams, illusions, ecstasy and freedom. The 11 songs sequenced on the album take the audience on a journey from "dark" to "light".

Says Bates, "The word 'dark' means many things. 'Dark' brings out both negative and positive feelings in people. 'Dark' can represent extreme unhappiness, anger and evilness. 'Dark' can bring on mysterious actions in people. 'Dark' can allow people to be freer, to be exploratory and to solve curiosities in the dark shadows potentially allowing those people to positive lives and experiences. 'Dark' can also represent nightfall which traditionally also allows people to experience higher levels of perceptions."

Track-listing for "The Dark Spektrum":

1. Dusk: Beware and Be Aware
2. Dancing with Bullets (featuring Coco SaFir)
3. The Pursuit of…
4. The Art of the Deal
5. Clever Criminal (featuring Valeska Rautenberg)
6. Sensational
7. Death Threat
8. Hallucinations (featuring Anne Elizabeth Sorbara)
9. Escapism (featuring Dorrey Lin Lyles)
10. Euphoria
11. Dawn: Revolve and Evolve

ABOUT BATES BELK:

Bates Belk (www.BatesBelk.com) is a global recording artist, music producer and DJ whose high energy, boundary-pushing songs and remixes have moved international audiences on dance floors in Paris, London, Amsterdam, Berlin, Tokyo, Rio de Janeiro and United States audiences in New York City, Los Angeles, San Francisco, Chicago and Miami. In 2015, after 20 years of being based in New York City, Bates Belk relocated to Berlin, Germany, where he continues to operate BB3 Dynamics Records (www.BB3Dynamics.com).

Bates Belk was born and raised in El Paso, Texas, USA. Growing up in a region of the United States not particularly known for its acceptance of the free-thinking outsider, Bates Belk found in music something that could help him make sense of the world and partially fill the void caused by the lack of artistic encouragement. He absorbed the music of such producers as Giorgio Moroder, Trevor Horn, Daniel Miller, Rick Rubin, Brian Eno, Nile Rodgers, Quincy Jones, Frankie Knuckles, Vince Clarke, François Kevorkian, Johnny Jewel, Philip Glass, Anne Dudley, Ennio Morricone, Jean-Michel Jarre, Kevin Saunderson, Daniel Lanois, John Carpenter, Hans Zimmer, Tony Visconti, Alan Parsons, Craig Armstrong, Steve Reich, major influences in the beats, sounds and remixes that Bates Belk performs and produces today. As a young man and later as an emerging performer, Bates Belk traveled frequently to Europe, South America, Asia, Africa and Australia, freely embracing the progressive music, art and cultural scenes found there, which encouraged his own artistic expression.

2020-10-09

2020-10-09

2020-10-09

2020-10-09
2020-03-06
2020-03-06
2020-03-06
2020-03-06
2020-03-06
2020-03-06