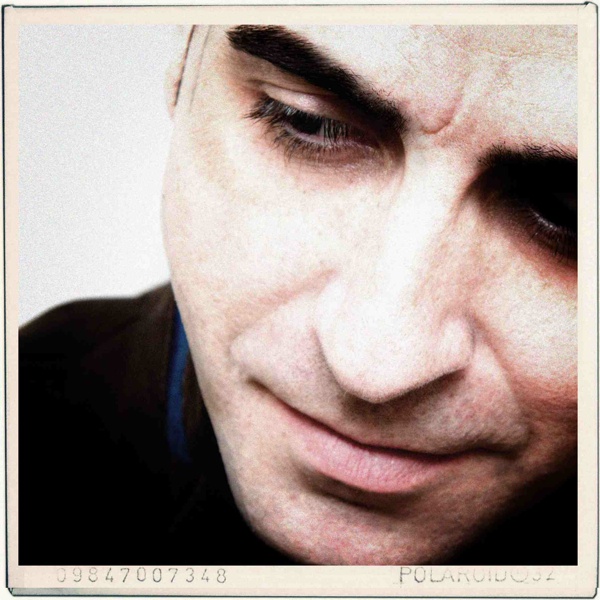 Artist
NACHO MARCO
He fell in love with music during his childhood listening to a refined selection of Soul, Funk, Disco, Jazz, New Wave, Progressive Rock and Hip hop, then became a DJ by the end of the 80´s during the acid house explosion and started playing records at the age of 15 in a disco of his hometown Valencia, Spain.

He became a "melody maker" producing his first house tracks in 1999 and has been doing it until the present day for various independent labels like Odori, Alola, Future Groove/Mute (UK), Shinichi (USA), D.Press Industries (ESP), Exun (GER) or Hypnotic Music (FRA).. His music is played and supported by well known djs like Laurent Garnier, John Digweed, Faithless, Satoshie Tomiie and Tony Humphries. His track "Lights Off!" was selected by Valentino as the soundtrack for its footbridge in Milano in 2005.

He set up his own label LOUDEAST RECORDS in 2007, counting with the special remix collaboration of his partners Duckbeats, Mike Shannon, The Timewriter, Terry Lee Brown Jnr., Garcynoise, C-Rock, cio (aka Leandro Gámez), Wagon Cookin ; focused on release the most elegant, deep, electronic house music, always oriented to his "savoir faire", the dancefloor. About to release it´s 9th record the label´s roster has grown including artists like : Fred Everything, Solid Gold Playaz, KiNK, Mark Broom, Frank Solano, Owain K o Silver City He was selected by English magazine INTERNATIONAL DJ as one of the names to watch out in 2003. He´s remixed tracks for Shakira, Fangoria,Vince Watson, G-Pal, and for MUTE´s Future Groove sublabel.

He also signed up for FREERANGE RECORDS, WASNOTWAS and PACHA RECORDS, with whom he´s prepared various releases, including a remix of Colombian artist Shakira and another one to "Tainted Love" by Richard Grey feat. Marc Almond. His last 12" for FREERANGE "The Sweetest EP" has a remix by Francois Dubois and was selected best house tune by MIXMAG. He released for WASNOTWAS (Word And Sound label) the "Python Cowgirls EP" alongside Mike Shannon under the Nake Sharco moniker, counting with the support of Laurent Garnier, Jimpster, 2000 and one, etc. Preparing now the release of his "Estefania EP" with PLASTIC CITY, counting with a remix by DJ Yellow.

After being collaborating during 2008 as a remixer for PLASTIC CITY, OM RECORDS, AROMA, ELEVATION RECORDS, FREERANGE, APPETIZERS, in 2009 he´s doing remixes for SAW RECORDINGS, STIR 15, STHML AUDIO, DIEB AUDIO, RY RALIO RECORDS...

He directs his own radio show LOUDEAST FM, broadcasted by MEGA RADIO in Valencia, SCANNER FM in Barcelona, IBIZA SONICA FM in Ibiza and CLUB FM in Skopje (Macedonia), RADIO KLUB in France, I LOVE RADIO in Italy. It´s listened worlwide weekly throught the net, every Tuesday from 21.00 to 22.00 @ www.ibizasonica.com.

As a DJ he´s involved in a variety of styles that go from house to techno, combined with perfect skills, always determined on shaking the dancefloor. He´s been invited to festivals like Sonar, Groove Parade, Marlboro Dance Tour, FIB... and also to clubs all over Spain, like Row, Moog, The Loft, Electric Cafe, Otto Zutz, Discotheque (Barcelona), Danzoo, Deep (Madrid), Florida 135 (Huesca), Jockey Club, Space, Grial (Ibiza), Garito Cafe (Mallorca); and the rest of the world: AKA/The End (London), Cafe1001 (London), Sub Club (Glasgow), Scuba (Sheffield), Redlight (Paris), Micro@Cocoon (Frankfurt), HD 800 (Mannheim), Triple A (Koln), Pinzip (Munich), Pop Star Bar (Kaunas, Lituania), Propaganda, 16Tons (Moscow), Jakkata ( St.Petersburg), Mussicus Bar (Ufa, Russia), Hospital Club (Khabarovsk, East Russia), Adjara (Tblisi,Georgia), Colosseum Club (Skopje, Macedonia), etc.

2023-08-07

2023-03-31
2023-03-27
2023-03-27
2023-03-27
2023-03-27
2023-03-27

2022-06-06

2022-06-06