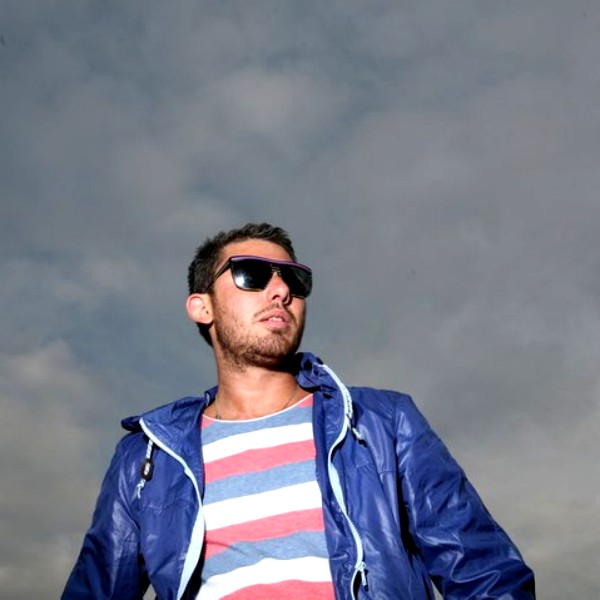 Artist
ALEXIS RAPHAEL
DJ/producer Alexis Raphael knows what makes a good party. He would do. He's been to a few...

Ever since his mum bought him a tape from Our Price in 1990, featuring Future Sound of London's seminal hardcore track 'Papa New Guinea', music took over his life. Standard, you might say. But while cutting his teeth at d&b and jungle raves during his teens, growing up inCamden and mixing acid house on his first pair of 1200s, it became obvious Alexis' path would be to perfect the party.

Not even an economics degree (completed after a diploma in sound engineering and music production, where he'd learnt to use Logic, Cubase and all sorts of hardware) was enough to put him off. Instead, in 2008, he found himself at a crossroads.

"I pictured myself sitting at a desk in however many month or years down the line and thinking, 'what have I done'?" reflects Raphael. "I thought, 'music is my life', so decided to stick with it."

But his decision to take on house music full time is not what's remarkable - that's hardly uncommon these days. What's exceptional is this guy's restraint; his refusal to put out tunes he's not 100% happy with. Despite releases on Hot Creations, Mexa, Lower East, Nurvous, Jackathon and Culprit, there is a sense this guy is far from reaching his potential. Things are only just getting started.

"Even my best tracks, sometimes, I am scared to play them," he says, modestly. "It's hard to hear your stuff if you have heard it a million times. Freshness is what excites me."

It's this air of caution underlying Raphael's craft that sets him apart, keeping him moving forward. After his first signing 'Spaceship' was picked up by Lee Foss in 2011, landing as a stand-out track on the 'Hot Waves' compilation, his body of work has continued to grow rapidly, developing as he has embraced new ideas.

'Rumble In The Jungle' on the highly acclaimed'The Message EP' (Lower East) unveiled an underbelly of sub-bass (put through a house filter) resonating his years growing up listening to jungle and d&b, while future projects will see him putting funk into functional "filler" tracks used as DJ tools, as well as a collaborative album project on which he'll move away from house to experiment with the electronic form. Forthcoming releases on Culprit and Jackathon are set to cement his position as one of house music's most wanted producers even further.

Not that he's a new face. The man behind London's infamous Sunday party Creche alongside Cozzy D, he set up in 2010 to the play music they felt wasn't getting represented in the big smoke, especially on a Sunday afternoon. These days, it's the place where he's as likely to be seen throwing shapes on the dancefloor as spreading his funky grooves across it. "I just love getting involved," he admits with cheeky, boyish charm. "Just like everybody else, I just want to have a good time and don't ever want to be separated."

These days he is spreading his unique dancefloor vision worldwide, both as a Creche resident and as a guest at the world's most respected parties. Following a summer that's seen him play at DC10, Treehouse (Miami), The Hive Club (Switzerland), Glade Festival and Fabric - not forgetting a recent debut at Warehouse Project - he's been snapped up by the prestigious Coda Agency - to make 2013 his best yet.


2022-05-07

2019-06-28

2019-04-19

2019-01-04
2018-12-21
2018-12-14
2018-12-14

2018-10-05

2018-09-28

2018-09-28