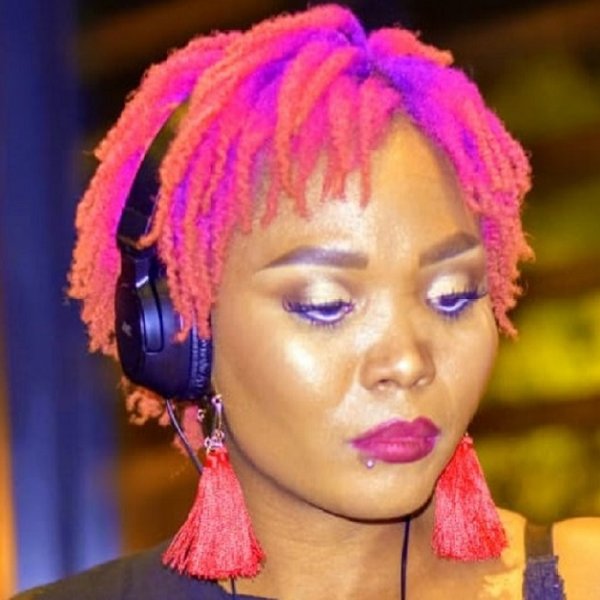 Artist
NIA LOUW
Sonia Rosa Pietersen born in Witbank Mpumalanga is quickly on the rise as one of the favorite deep house deejays on the club scene in Mpumalanga.
Sonia discovered her love for the art of deejaying when a colleague at her workplace where she works as a makeup artist suggested she try the art, after she witnessed Sonia dancing up a storm to house music on a daily basis.
This gave way to the birth of Nia Louw (as she is now affectionately known to her fans) in 2017. She has proved to be unstoppable since with many fans continuously commenting on Nia's unique song choice and the sequencing of her tracks.
She launched her own branded clothing line soon after and is known for her unique sense of fashion and funky hair styles. She has become a trendsetter among many young girls across Mpumalanga.
She was a resident deejay at the local Shisa Nyama for three months before deciding to focus on freelance work. She then went on to join K-Radio on the "The Capital Breakfast Show with Lerato Molefe" frequency 107.3 as the resident deejay for this show with weekly mixtapes for three months. She is currently featured on the "The Afterparty" with The KIngDeep on BCR Fm frequency 104.1. One of the biggest community radio stations in Nelspruit.
Her first single "Lose It" feat Sammy Dee was released on the 28th of October 2018 and her track is available on all streaming and download platforms. She also released the music video to her single on YouTube on Valentine's Day the 14th of February 2019, with views to the music video growing on a daily basis.

2021-08-20

2021-06-08

2021-02-11

2020-11-06

2020-11-06

2020-11-06

2020-11-06

Illusion
Mosco Lee & Nubz MusiQ Kulture Mix

(8:24)
2020-11-06

2020-11-06

2020-11-06