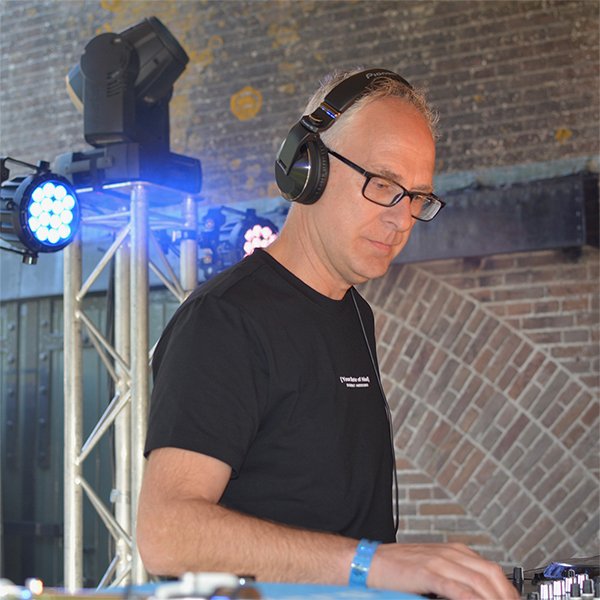 Artist
BRUCE NOLAN
Bruce Nolan aka René van den Berghe is a music producer and DJ, with a music background from the 90s.

In the early 90's he released his first tracks on a successful Dutch House label called Stealth Records (Rotterdam), including Techno Grooves, B-Real and Fortune & Fame.

In this same period he release, under his alias Ian van Dale, his biggest hit so far "Mainx - 88 to piano" (Hithouse records). Followed by many more releases for labels as CC records (Vinylwatch and Chord Symbols), Black Hole, Clockwork and Substance.

After a short break his love for dance music never stopped him. So in 2018 he picked up on producing and DJ-ing again with his old mate René van der Weyde (aka Dave Leatherman).
Together they already have several Nu-Disco Top 10 hits to their name on the labels Suppressed Energy, Blockhead Recording, Springbok records and Chopshop Music.

In 2020 Dave & Bruce started producing together on a new label "NightSpot Recordings" from label owner Dave Leatherman, with the hottest Nu-Disco top 10 hit so far "Everlasting".

The year 2020 was a great year with lots of tracks in the Top 200 NU-Disco of 2020;
#10 Disco Dandies feat. Leon Ware - Inside you love (2 People)
#16 Dave Leatherman & Bruce Nolan - Everlasting
#97 Dave Leatherman & Bruce Nolan - Tune in for Disco
#116 Dave Leatherman & Bruce Nolan - Yor Luv
#136 Dave Leatherman & Bruce Nolan - Copa Dopa
#175 Dave Leatherman & Bruce Nolan - Funky Business
#180 Dave Leatherman & Bruce Nolan - Yo Bobby

But on top of that a well-deserved #16 position in the Artist Top 100!!
2021 here we come ......
Sedna
Dave Leatherman & Bruce Nolan Remix

(8:23)
2021-10-15

2021-10-08

2021-07-23

2021-07-09
2021-05-28

2021-05-28
2021-05-07

2021-04-30

2021-04-23