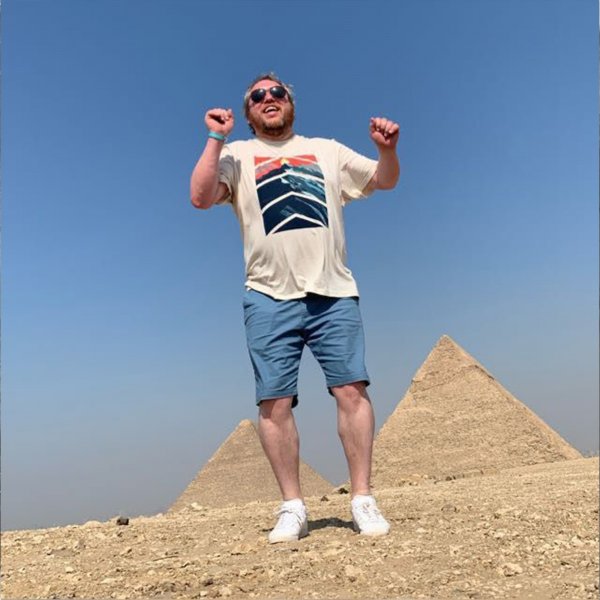 Artist
JESUS PABLO
DJ, producer, remixer, record label boss... Jesus Pablo wears many hats. What's more, as well as juggling his many musical commitments, he's also forging a career as a fashion designer, marking out the 31-year-old Liverpudlian with the Spanish-sounding alias - in real life he's known as Paul Morgan - as a truly creative individual.

Which no doubt goes some way to explaining how he's managed to build up such an impressive discography, despite having been in the production game for a relatively short time. Not that he's any stranger to the house scene in general: he started DJing around his home town at the tender age of 16, playing "house and piano classics on a Sunday night in his local".

In fact, Paul/Jesus is refreshingly honest about his early influences. "Everyone always says they grew up with their Dad's soul, funk and jazz records," he says. "But my Dad was a big Beatles, Doris Day and Billy Fury fan, so my taste for house music certainly didn't come from there!" Instead, he says, it was Baby D's 'Let Me Be Your Fantasy' that first caught his ear, back when he was still in junior school (bless). Soon he was immersing himself in his mates' older brothers' Quadrant Park mixtapes and buying Cream and Ministry CDs - he still cites local Liverpudlian legend Paul Bleasdale as a major influence - and from there, he inexorably found his way to the deeper, more soulful house sounds of Kerri Chandler, Masters At Work et al.

Today, Jesus Pablo is a distinctive and very contemporary sound that fuses deep house and techno flavas, with his many productions, remixes and collaborations appearing on some of the most respected
labels in the house/deep house game, including i! Records, Lost My Dog, Bulletdodge Records, What Happens, Headtunes Recordings, Deso Records, Savoir Faire Musique, Headset Recordings and more.

As a DJ, he's already made his mark on the international circuit, having undertaken a month-long tour of the USA and Mexico last year. He's also racked up gigs in Germany, Georgia, Poland, Norway and Denmark, as well as manning the decks at a host of underground clubs across the UK - always sticking to his key philosophy: "Music should make you dance, smile and think all at the same time, so that's what I intend to do."

Fast building a reputation as one of the industry's hardest working, Jesus Pablo is clear about his aims - he's in this for the long haul. Hell, he's been at it 15 years already, why stop now? He'll keep on spreading the love of quality underground dance music wherever he goes... and this is one up-and-coming talent who truly IS going places, have no doubt!

2022-07-01

2021-11-19

2021-09-24

2021-03-26

2020-10-26

Water
Ben Gomori's Underwater Meditation

(7:25)
2020-10-02

2019-03-15
2017-07-21
2017-05-19
2017-05-19