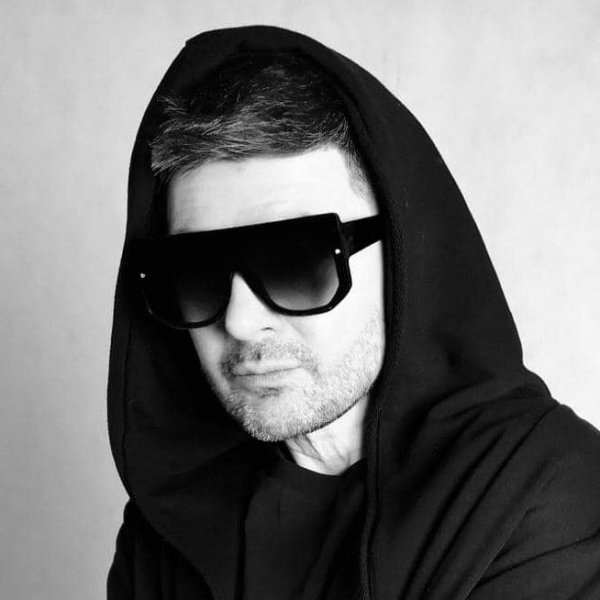 Artist
GOSHA
Singer, Producer, Composer - Worldwide well known as GOSHA!

Bio:
I was raised in show business. My father was a Big Star in Soviet Union and my mother is a photographer. I have begun the scenic career at the age of three years. I had explored a lot of styles and trends in music. I took part in a musical in the USA at the age of 14. Since my childhood I have been playing in my father's band. My western career began in Naples in 2005. I have worked with Sergio Della Monica and Domenico GG Canu from Planet Funk. Alex Tepper (Futureshock) and Hugh Harris as a lyricist also participated in that project. We were making a couple of my songs together. One of those tracks was remixed by Tom Novy, Vandalism and Hoxton Whores. After that I did one track with Tocadisco. I've had the big release on Axtone records with David Tort.

P.S I worked with Planet Funk,
Hugh Harris, Tocadisco, Axwell, Tiko's Groove,
Dimitri Vegas & Like Mike, David Tort, Danila, Richard Grey, Muzikfabrik, Dave Spritz, Ricardo Reyna, Shadow Stars, DJ M.E.G. & N.E.R.A.K, Matvey Emerson & Alex Hook, Boris Roodbwoy, Andrew Rai, Anton Ishutin, DJ Aristocrat, Ligalize, Dessy Slavova,
Sasha Gradiva, YAPU, I1, MC Sidoy and etc.

My tracks were remixed by: Crazibiza, Federico Scavo, David Jones, Abel Ramos, Tom Novy, Muzzaik, Plastic Funk, Norman Doray, Hoxton Whores , Alex Kenji, Style of Eye, Belloca, Soneec, Vandalism, Swanky Tunes, Outwork, Johnny Bravo, Tujamo, Axwell, Dimitri Vegas and Like Mike, Alfred Azzetto, Sonic Future, Anton Ishutin, Mark Lower, Vijay & Sofia Zlatko, Jean Bacarreza, Constantinne & Felten, Maxim Kurtis, Dan Tanev,
Elektromekanik,
MadFeel & Neo Anthony,
DSF,
Alexey Sharapoff & Max Olsen, Rene Amesz, Toly Braun, Juloboy, Middletoyz, Talkbox, Mangaka, Moe Turk.
MS. Spears
Johnny Bravo Going to Maledives Instrumental Mix

(7:49)
2021-04-23
Stronger
MadFeel & Neo Anthony Remix

(4:02)
2020-12-14
2020-12-03

2020-09-28

2020-09-28

2020-09-28

Crypt
Original Mix

(7:39)
2020-09-28

2020-09-18

2020-06-22
2020-03-27