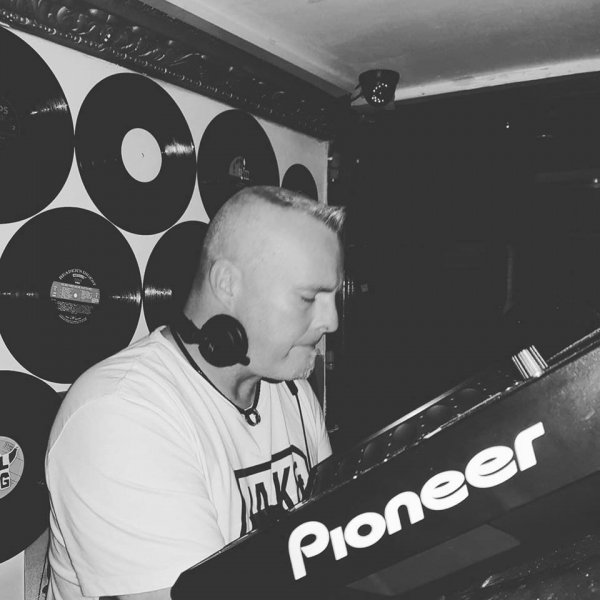 Artist
A/N/T
Manchester based DJ A-N-T's love of music started in 1996, where the Acid House era was at it's peak.
A-N-T was massively inspired by this era and discovered a great love for this music. He started Dj'ing in a Public house based in Hackney London. This lead to him learning how to mix vinyl and also master the art of seamlessly mixing tunes.

In 2000 he moved to Liverpool, he gained residences in popular nightclubs where he found a sound he could to relate to, this was the new emerging sound of Tech House. From there he has continued to grow his skill set on the decks and has developed a new found love for other genre's of Music. A-N-T has also moved with the times and transitioned from wax, to CD, and finally to USB, growing his experience and talent as he goes.

In 2014 he started his own entertainment company, with this he regularly attends Festivals and provides groove to party-goers all over the country.

In 2017 he produced a remix which was signed to Disco ball records USA. More recently, in 2019, Ant has another funkyhouse anthem in progress, which he is waiting on a release date with Mojoheadz records for, and the music is sounding better than ever.

A-N-T has secured a regular slot on a Internet based, Influx radio, where he plays every Monday night. DJ A-N-T's main style is Tech House, although he does like to express himself and experiment with other genres too. He spends a lot of hours in the studio because "Practice makes perfect" Right?

DJ A-N-T continues to play loud and proud today and it's clear that he has no intention of stopping anytime in the foreseeable future.

2020-03-10

2019-09-20

2019-01-18