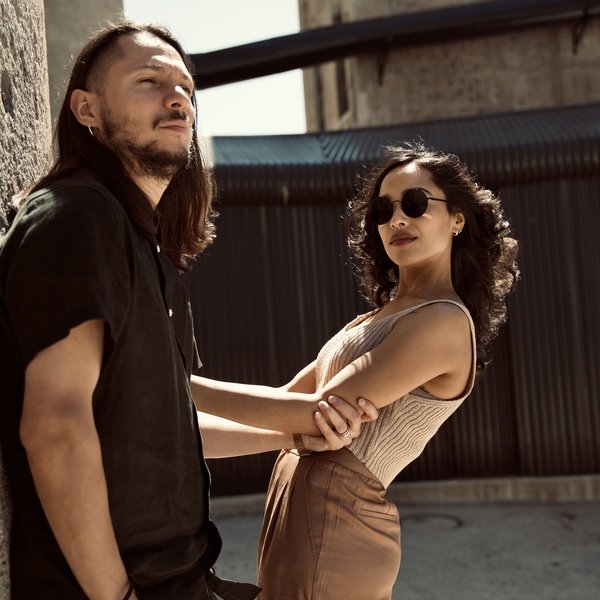 Artist
SAUL CITY
Saul City, a husband and wife duo who have recently celebrated 12 years of their musical journey, are a duo who once referred to themselves as genreless.

Before coming to Cape Town hometown of singer/songwriter Lauren, the pair resided in Italy, hometown of guitarist/producer Michele for 9 years. The couple first started releasing music in 2014 where they experimented with cinematic and gripping sounds and slowly delved into various genres of music.

Now in Cape Town and many singles later, the pair have made appearances on national TV, earned a number one spot on Chapter One Radio and are buskers at the Waterfront. The pair show no signs of stopping as they have now found their niche musically putting their twist on R&B and Nu Soul sounds. This acoustic duo have their eyes focused on growth and straying every once in a while as they continue

experimenting with new sounds.

No More
Jerry C. King's C.H.L.P. Mix

(7:22)
2021-12-18

No More
Jerry C. King's C.H.L.P. Mix

(7:22)
2021-08-20

No More
Jerry C. King's Mental Mix

(7:22)
2021-08-20

No More
Jerry C. King's Drum & Vox Only DJ Tool Mix

(7:22)
2021-08-20

No More
Jerry C. King's Drums Only DJ Tool Mix

(7:04)
2021-08-20

No More
Jerry C. King's Vocapella Mix

(5:49)
2021-08-20

2021-02-26

2019-04-08

2018-11-19