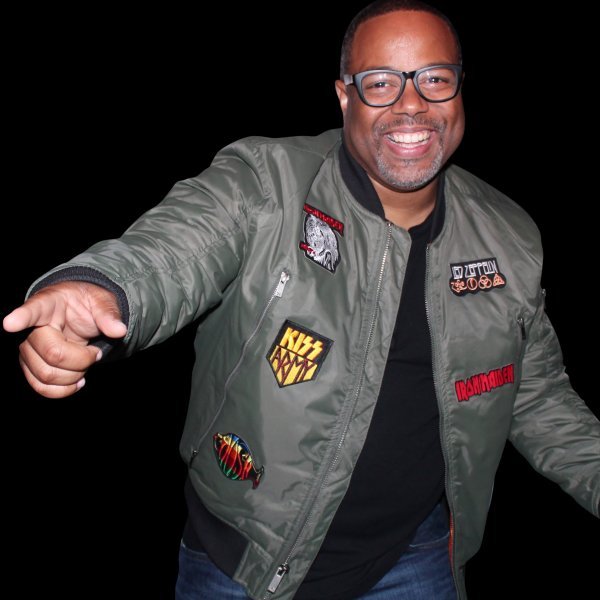 Artist
GEORGE G-SPOT JACKSON
GEORGE "DJ G-SPOT" JACKSON

DJ G-Spot aka George Jackson is defining the next level in turntable domination. Though based in Chicago, DJ G-Spot's dedication, style and business savvy is affecting the nation. His motto is "To Win Fans One Person At A Time." With weekly appearances at the hottest nightclubs in across the country, a weekly residency at Darrin's Cocktail Lounge and making noise on the World Wide Web, he is following through with his promise.

It's the passion and dedication that actually sets G-Spot aside from others. In fact, music has been a priority for G as long as he can remember. Banging out House Music and Urban gigs, producing his famed mixtapes (now digital), working as a radio mixer and disc jockey at numerous stations, including Power 92 Chicago, WENZ Cleveland, WBLK Buffalo, WQQK Nashville and many more. Also playing alongside artists and DJ's such as Diddy, Jay Z, Swizz Beatz, Lil Wayne, Bone Thugs & Harmony, Alicia Keys, Kid Capri, Bad Boy Bill, Terry Hunter, Ron Hardy, Lil Louis, Gene Hunt, Chip E and so many more.

These days, DJ G-Spot has been serving up strictly House and Dance Music to the masses from Hawaii to Chicago to Orlando and everywhere in between. Spinning for many corporate brands such as Coors, Foot Action, Boost Mobile and Universal, and has made numerous appearance on BET's 106 & Park and Rap City. G-Spot has also been inducted into the CORE DJ's, SHADYVILLE DJ's and THE SONIC NATIVES.

G has also been recognized for his excellent skills as a mixmaster. Winning a number of awards that only a few can speak of (Justo Mixtape Awards, Global Mixx, Cleveland Music Awards). He has been able to hold his own, while residing in the heart of the Midwest, which is a feat not offered to many.

With all that being said, when you book DJ G-Spot, you're booking the best. Every last person leaving the venue will leave wanting more. All they have to do is follow him on Social Media and they will get a taste of all he brings to the tables and he will win those fans over, one at a time.

2023-07-14
2023-06-30
2023-06-30
2023-06-30
2023-06-30

2022-11-17

2022-11-17

2022-11-17

2022-09-09

2022-09-09