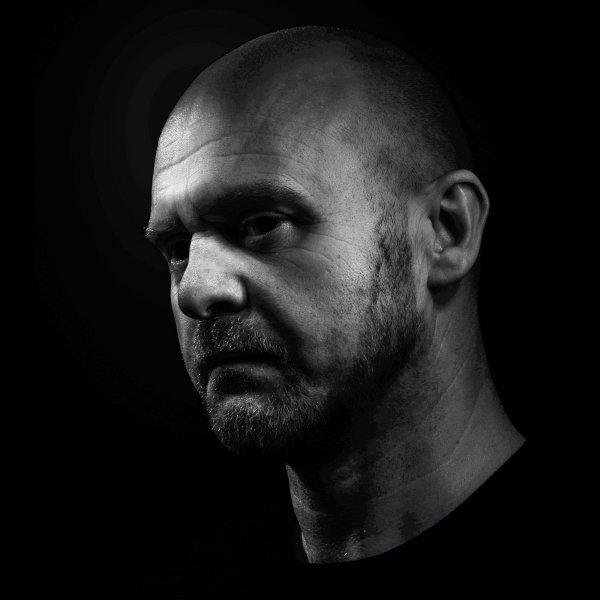 Artist
ATJAZZ
From his misspent youth skateboarding through the small-towns of Northeast England to running a successful independent record label, in-between producing and remixing for a wealth of talent around the world, Martin "Atjazz" Iveson has become synonymous with the highest levels of style, production and innovation in the independent music scene.

Arriving into the Midlands in the early nineties, Martin cut his teeth by landing a day job scoring for computer game studio Core Design Ltd on their worldwide smash-hit 'Tomb Raider' series. Alongside this he spent his spare time fervently developing and producing his own personal style of deep and soulful house music. After 13 years with Core, Martin felt he needed a new challenge however and, daringly, left his role at Core to develop his own Mantis Recordings company and collaborate with like-minded artists to produce music that he felt could take him closer to his vision of stylish, intelligent, focussed and inspirational music. Producing under the Atjazz moniker (borrowed from a Topcat cartoon episode) on his own label amongst others, he began to see success with his early works; 'Story', 'That Something' and the seminal 'Labfunk", and his fanbase grew until he became known throughout the underground scene as an original and emotional force to be reckoned with.

Slowly but surely his reputation for attention to detail, and obvious care and love for his art, spread across Europe and then the world followed. Atjazz strode across the globe, playing at numerous venues and garnering a huge following worldwide. He is particularly loved in the exciting South African deep house scene, a place that has since become very close to his heart, and whom have taken to calling him Themba - "Hope" in the isiZulu dialect. He has gathered friends and partners from Los Angeles to Hong Kong via Cape Town and everywhere in-between. His aggressive drive to construct new and interesting sounds is complemented by his excitable and inquisitive demeanour. Atjazz is a man who truly helps his friends but also expects tight music and quality production from those he puts his faith into.

Due to harsh industry changes, Martin decided to set his label Mantis Recordings free in 2009, but from the ashes of this came the phoenix that is named Atjazz Record Company (affectionately referred to as ARCo). This diverse and multi-faceted label concentrates on Martin's productions and collaborations, and the successes achieved therein have helped the label soar to great new heights. 2015 saw Martin expand his output again with the introduction of 'Less Than Ten' which is garnering rave reviews whilst helping Martin further experiment and play with new styles and sounds. Parallel to keeping up his own record labels, Martin works very closely with Manuscript, Yoruba Records, R2 Records, Lazy Days Recordings, Local Talk and Miso Records.

Martin has also been a prolific remixer throughout his 20-year career, reworking and partnering on releases for artists across the globe. The list of which is as impressive as it is comprehensive: Nitin Sawhney, Bob Sinclar, Gilles Peterson, Jazzanova, The RAH Band, Karizma, Osunlade, Zed Bias & Omar to name but a few (even being requested to rework Henri Mancini's 'The Pink Panther Returns" for EMI Records). Martin still very much enjoys reimagining artists' work as often as his hectic schedule allows, as he himself says "remixing helps to hone your sound" and he is not slowing down in the slightest. His dubs for St. Germain's exciting major release on the Parlaphone/Warner France label demonstrate the level of appeal he has internationally. This work also shows his continued commitment to developing his trademark vibe and feel whilst working with interesting and diverse artists.

Fans will recognise that the Atjazz sound is very personal and he puts a part of himself into every track he produces or remixes. This sound has become so renowned that he is often sought out by top level vocalists and producers to work on their own projects.


POS.
TRACK
ARTISTS
LABEL
GENRE
RELEASED

Work
Atjazz Extended Remix

(6:55)
2023-04-14

Queimar
Atjazz Galaxy Aart Remix

(6:28)
2023-03-23

2022-10-21

2023-02-17

Too Big
Atjazz Remix Extended

(5:49)
2022-10-07

2023-06-23
2022-12-02

2023-02-17

2022-07-15

Glory
Atjazz 2022 Rework

(7:54)
2022-07-29