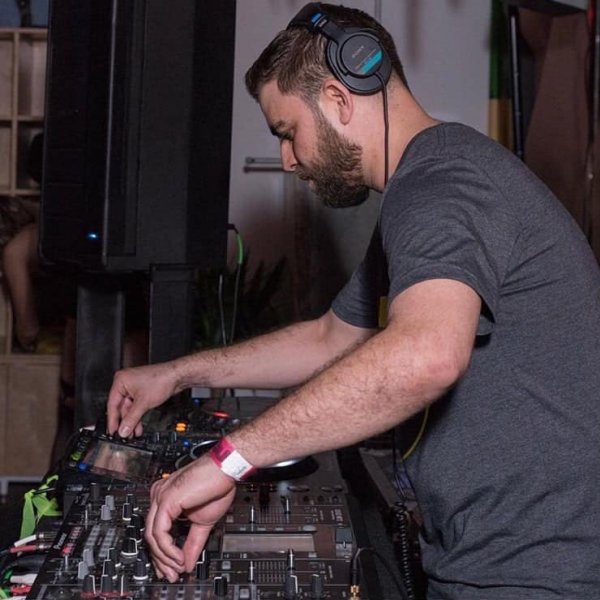 Artist
JOHN PRIDGEN
Hit me up: johnpridgen3@gmail.com
Promos: johnpridgen@panhandlemusic.co

John Pridgen's love and obsession with House Music and DJing first began in 1999 when he heard an album that would change his life - Mark Farina's United DJs of America. From that moment on, he was no longer just a guy from the vibrant city of El Paso, Texas. For the first time, he had a real direction and a passion worth chasing. More importantly, he had music that he needed to get out of his head and into the world. In 2006, John followed his rhythm to San Antonio where he co-founded the Sun City Hustlers alongside his close friend, Anthony Garcia. The two released music on several labels including Tango Recordings, Greenhouse Recordings, Phobic Recordings, and Photo Records. These years were the start of a truly life-changing career of recording music professionally.

After four years of collaboration, John made the move to pursue his journey as a solo artist, and through this process, he found his own style. Musically inspired by Hip Hop, Jazz, Funk, and Disco, John's signature is a combination of deep, funky, bumpin', groovin', House Music. John has always focused on making a sound that stands out from the rest and with this unique sound in his arsenal, he has since released music for Panhandle Music, Kolour Recordings, Natural Rhythm Music, Blockhead Recordings, Flapjack Records, and Dufflebag Recordings. Recently, John even had the opportunity to collaborate with Funky House legend J Paul Getto for a release on Encore Recordings. He has had multiple tracks hit the number one spot on the infamous Stompy.com website, and hit top ten spots in the Jackin and Nu-Disco categories at Traxsource.com. Ever true to his drive and dedication, John bridges the studio to the dance floor by bringing this sound into his live performances. As a DJ, he has played alongside Mark Farina, DJ Dan, DJ Heather, Colette, Sonny Fodera, Jason Hodges, Jonéné, Johnny Fiasco, Pezzner, Miguel Migs, Marques Wyatt and more. His tracks have been played by some of the best DJs around the world, and his live sets are known to get the floor moving.

In 2019, John continues to live several of his dreams out at once. Missing no opportunity to demonstrate his dedication to his music and the scene, John now works as an A&R/Label Manager for the synonymous House Music label - Panhandle Music. John continues to focus on mastering his craft and staying true to his dream of creating a sound unlike any other that tells the world not only who he is, but what they can be. As always, he is ready to do what he loves while riding the waves of this crazy journey that life has in store for him.

2019-05-10

2019-05-10

2019-05-10

2018-11-30

2018-10-19

2018-10-19

2018-10-19

2018-10-19
2018-06-22
2018-03-23