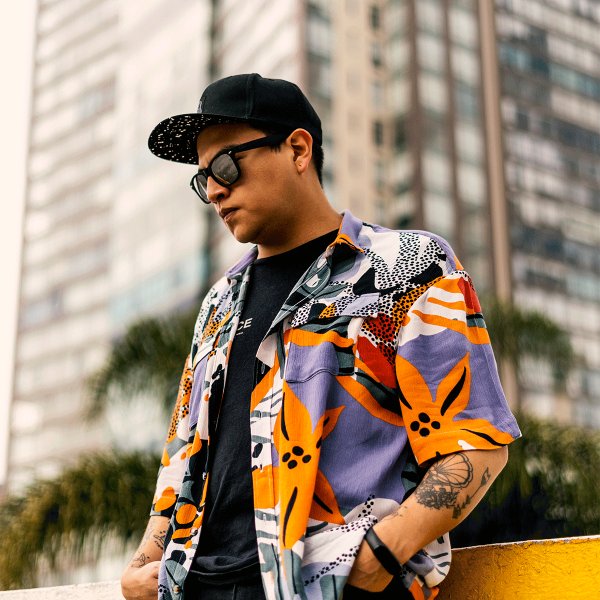 Artist
SR. FUNKIE
Sr. Funkie, a DJ and electronic music producer based in Mexico City. His career in the field is extensive and full of successes. The essence of his music lies in its infectious rhythm, with Latin touches that have captivated the local audience. He has brought his talent to the most prominent clubs in the city, such as AM Local, Hooka Lounge Condesa, and Brunch, in addition to participating in a notable edition of the DJ World Music Conference.

Sr. Funkie's productions are a perfect blend of Tech House and captivating acapellas of Latin rhythms. This has earned him recognition and support from renowned artists such as Chelina Manuhutu, Roger Sánchez, OFFIAH, Nausica, Guztavo MX, Claudia Tejeda, Sllash & Doppe, among others. His musical creations resonate on the most vibrant stages, such as Elrow, Ushuaia Ibiza, Unit Ants, Mystery Land, and Kappa Future Festival. Furthermore, his music is featured on world-renowned radio programs such as Roger Sánchez's "Release Yourself," "Café Mambo Ibiza," "Toolroom Radio," Nicky Romero's "Protocol," and Laidback Luke's "Mixmash Radio." He has also been mentioned by the influential digital platform 1001 Tracklist.

The excellence of Sr. Funkie is reflected in his multiple successes within the main electronic music stores, Traxsource and another download site. He has managed to position himself several times in the global Top 100 of Tech House and House, ensuring a constant impact on the scene.

Undoubtedly, Sr. Funkie is one of the emerging Tech House artists who will make a lot of noise with his thrilling performances and productions. His innate ability to make any dance floor come alive will keep the audience in ecstasy. Get ready to experience unparalleled musical journey in each of his performances.

2023-07-14

2023-07-14

2023-06-09

2023-05-15

2023-03-27

2023-02-17
2022-12-16

2022-11-25

2022-11-25

Never
Original Mix

(6:01)
2022-11-05