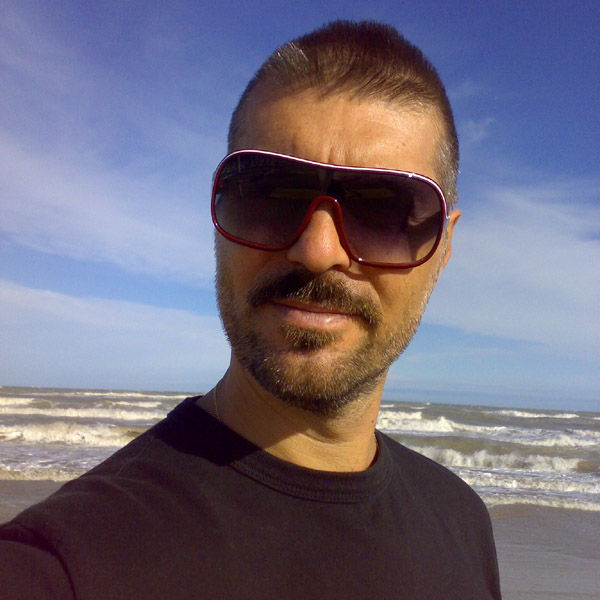 Artist
STEVE PARADISE
Steve Paradise is considered one of most representative and pioneer about Italian House Music scene , Steve Paradise begin his carrier at early 80 in some small club near his location , from the beginning Steve find his sound like original and very out of scheme , playing from Afro sound to Brasil and Funky , was a night at the club Macrillo in Asiago that Steve give his big opportunity , Macrillo in that time was the most important club in north Italy and Steve was there to replace the resident DJ, at the end of night the A&R Vasco Rigoni ask to Steve to become a new resident with Leo Mas ( resident from Amnesia Ibiza ) that couple DJ's worked very good and the club went up high , every Saturday a lot of people from everywhere came to Macrillo to dance for 12 hours.

Macrillo is the first club in Italy that open from 00:00 to 12:00 am Steve and Leo played a set by 3 houres a head , later the Macrillo closed all the staff move to Jesolo to open a new club name's Movida , it was the club that changed definitely the Italian club scene , for his music and for his eccentric people , Steve and Leo Mas were the resident still together . Steve worked at Movida for two season ( the best time about Movida ) and later thanks his popularity he taken his personally career like free lance , in the following years Steve worked like resident or guest in more than 100 clubs around Italy and in the 1990 opened his personal club where he worked for a 5 years , was be a success again.

Steve Paradise begin to produce music in the middle 90' also.He produced for many labels like Spy - Le Club - Clubland - Tribaloide - Tri - etc and his releases has been licensed around over the world and some international club like El Divino and Privilege in Ibiza have chose more times his tracks for they official compilations.In the 2005 Steve Paradise with a percussionist crew make a fluorescent party named Tribaloide Explosion around in many Italian clubs they have participated for two Motor Show events in the Red Bull artist zone. Now he 's involved in GKF records like artist and Licensing Manager also , thanks GKF records and his Rmx Steve Paradise now is known over the world.

Steve Paradise have a long career like 30 years and he did dance around three generation , he have also a massive vinyl collection more than 10.000 vinyls.


2022-10-07

2022-09-16

2022-06-28

2022-06-28

2022-06-28

Friends Always
Paolo Madzone Zampetti And Steve Paradise Goldsax Dub Remix

(6:08)
2021-08-23

Friends Always
Paolo Madzone Zampetti And Steve Paradise Darksax Dub Remix

(8:40)
2021-08-16

2021-01-30

2021-01-30

Friends Always
Paolo Madzone Zampetti and Steve Paradise Goldsax Dub Remix

(6:08)
2021-01-01