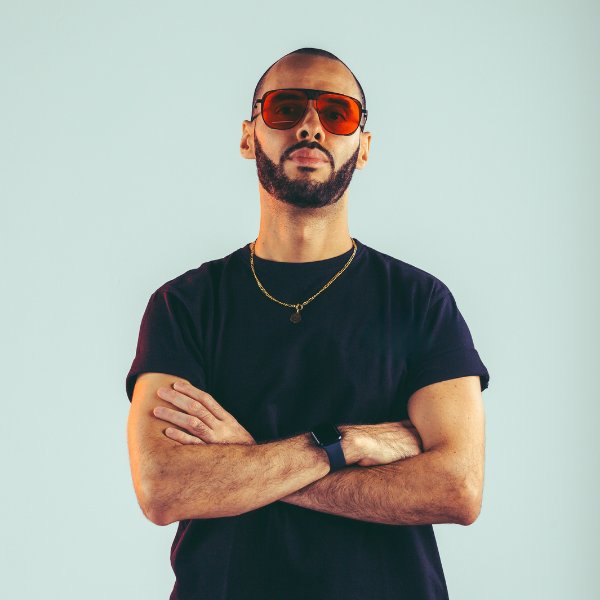 Artist
FILIPE NARCISO
Filipe Narciso was born in Porto, Portugal. Being a son of a Portuguese mother and an Angolan father made Filipe always exposed to both cultures. The love for music started at young age because of his father, who was a great dancer and a music lover. Filipe spent his teenage years in Luanda, surrounded by the Afro-Latin's sounds that dominated the radio' stations and parties of the city.

At the age of 14, his neighbor, DJ Wind, introduced him to the art of "Dj-ing" along with his first music production software. By the age of 18, his passion for music became more serious and he produces his first original tracks. Two years later he leaves Angola to study Audio Engineering and Production in New York City at the Institute of Audio Research (IAR).

In 2006, he meets Fresh Nunas with whom he quickly identified himself personally and professionally. Soon, together they started recording their first tracks as AM ROOTS. Under Nulu Records they will release "Old times At Barracuda," and the successful "Hé Africa," an anthem for the African people.

Filipe have worked with Dj and producer, Antonello Coghe with whom he has remixed songs for Anane Vega, Boddhi Satva, Mzee Wa Africa, Julian Bendal and many others. Two of his remixes, "Em Bo La," from Bah Samba and "You're So Sweet," from Anane just got picked by Little Louie Vega and released in a compilation of the club Ministry Of Sound called, 10 years of Soul Heaven."

He has also been working/remixing for many Record labels such as United Music Record, Tribe, Vega Records, Nulu, Uncover Music just to name a few.

2022-06-10

2022-05-16

2022-05-06

2021-12-23

2021-12-23

2021-12-12
2021-02-05

2020-04-01

Elle
Dubmental Remix

(6:32)
2020-04-01
2020-03-05