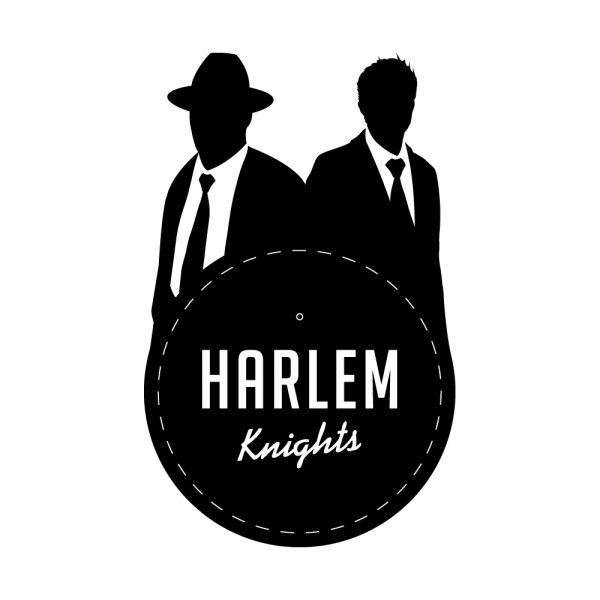 Artist
HARLEM KNIGHTS
Harlem Knights is another innovative collaboration that sprung to life in January 2010 between long-time friends and partners Adel "BiG AL" Ghandour and Levente Szabo.

The boys are also commonly known for their infectious works under collaborative aliases, Beat Factory and The Suppliers with releases on major labels such as Global Underground, Baroque, Balance/EQ, Armada, Vapour, Aenaria, Proton Music, Outside The Box, Dutchie & Ready Mix amongst many others.

Harlem Knights is where maturity meets sound engineering at its finest. Where the pure, the natural and the organic collide with studio mastery and a passion for timeless audible journeys. Their sound is a combination of Deep, Organic, Soulful, Funky, Jazzy House with hints of Rhythm & Blues and a chunky groove that will keep any Dancefloor moving.

Harlem Knights have many current and upcoming releases under their belt on such great labels as Dutchie Music, Low Flow Records, Ready Mix Records, Vizual Records, iRecords along with their new label Empty Whisky Flask which launched in January 2011 and serves as a platform to showcase their work freely without any interruptions, limitations, expectations or pressure.

Their tracks were remixed by Asad Rizvi, Joshua Iz, Le Vinyl & Mani Rivera, Marco Grandi, Onur Ozman, G-Spice, JealDiss, Junk Yard Rhythm Section and Visa-Versa, they have remixed the likes of Pete Moss, Addex, Krummstoff, Onur Ozman, Mehmet Akar, Westlake, BiG AL, Tone Depth, Marco Grandi and Kamaka Flower to name but a few.

The boys have a big, bright and busy future ahead of them!!!

Bonita
Harlem Knights & Re-Bound Remix

(6:53)
2023-05-12

2023-03-24

2023-03-17

2023-01-20

2022-11-25

Soul Key
Matt Prehn Stripped Soul Dub Mix

(6:16)
2022-09-09

2022-09-02

2022-08-26

2022-08-19

DeepEnd
Harlem Knights Remix

(5:43)
2022-08-19