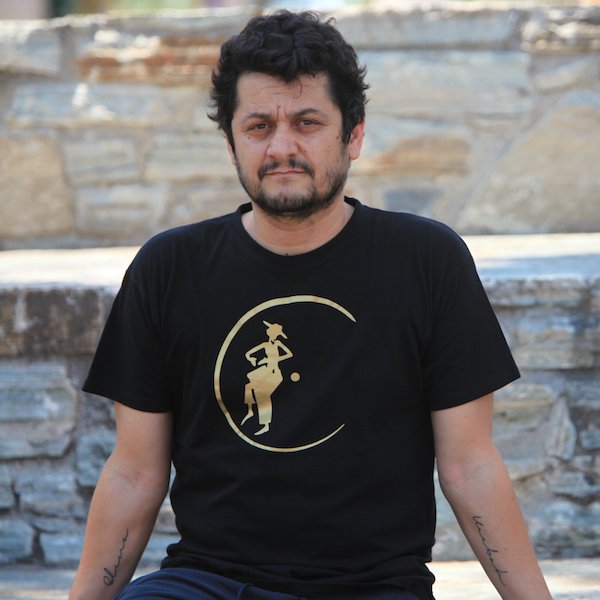 Artist
ANTHONY K.
Founder of "Rhythm Inside", Resident DJ of the legendary Athens "City Groove", the man behind "The Ground Radio" and a music blender of heavy percussive rhythms, disco influences, afrobeats and futuristic sounds, most of the time performed "on wax".

Athens born and based dj and producer he took his first music lessons on the piano, during his adolescence in early 90's, from his father, a jazz guitarist, but always seemed spellbound by electronic music. After attending many jazz events and being influenced by House music, in 1992 he started spinning records from party to party.
His musical productions began back in 2000 by releasing his first "White label" vinyl in limited copies and making remixes on very carefully handpicked tracks. He appears on Tribal Winds NY, Nite Grooves, Rhythm Inside, Abicah Soul Recordings, K Klassik, Melomania Records, Cabana Recordings, Do It Now Recordings, Face The Bass and in projects with artists such as Anthony Nicholson, Antonio Ocasio, Abicah Soul, K' Alexi, Stephanie Cooke, Mike City, Mike Dune, Robert Owens, Boyd Jarvis, just to name a few. His own first album is now in progress and it will be a mix of nu jazz, afro beats, future disco and House music.
Djing and sharing the booth for over two decades, there's nothing really you can say he is not involved to. From Music productions to Live Band Performances, Anthony was always looking at the quality side of music.
Today, you will find him performing live house music with his project: "Rhythm Inside". A musical live act which weaves a dj set with a full band and recording his projects for "wax" with his "Rhythm Inside Orchestra".
Anthony still believes in music's values and provoking its quality.

2020-02-18

2020-02-18

2020-02-18

2019-12-24

2019-07-09

2019-07-09

2019-05-14

2019-05-14

2019-05-14

2019-04-09