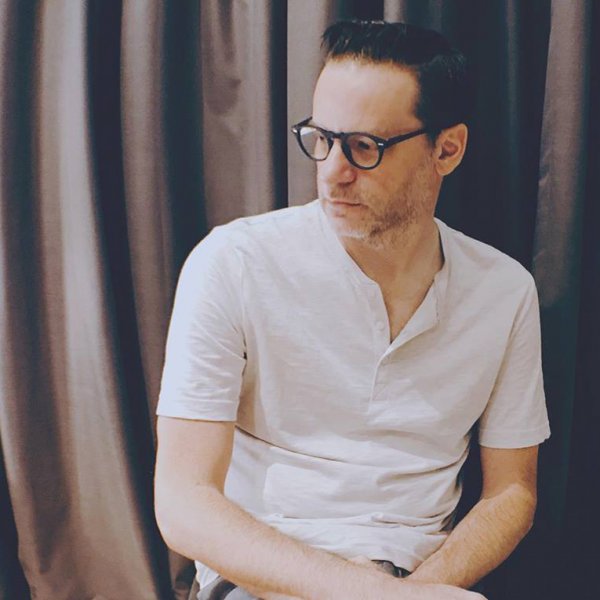 Artist
KEVIN YOST
Kevin Yost was a musical child, who at a very early age demonstrated a keen sense of rhythm. This quickly grew into a love of playing drums and soon after keys. Listening to his father's Chuck Mangione records, his love of music continued to grow throughout his youth. Yet his small rural farm town in Waynesboro, PA USA had no outlets to develop a child's skill, and thus he turned to self-instruction over formal education.

The spark of jazz music was lit inside Kevin at this young age; however growing up in the early 80's, he soon gathered an affinity for the burgeoning electronic music scene. At age eleven Kevin started DJing with a cheap set of turntables and a mixer he got for Christmas. His skills quickly refined as he met an older friend who introduced him to beat mixing. He began to play school dances and other parties. He saved money from his gigs and slowly put together a home studio. By the time he was fourteen years old he purchased a drum machine, a keyboard, and sequencer.

Propelled by this new ability to create, at the age of seventeen Kevin decided to attend Berklee College of Music. He later went on to Shenandoah Conservatory. His main areas of study were music composition and percussion. As a result of this formal training, his early childhood bonds with jazz were reaffirmed, but his love of DJing and electronic music still remained. By the time he left school he had all the tools needed to work in many different genres. His first concept was to combine all of his interests and create a jazz/electronic fusion that could be played by a DJ.

At age 23 he took this on as his initial solo project and in 1995 eager to let others hear his first creations he sent out demo tapes to various independent labels. Out of this grew an affiliation with New Jersey's i! Records. This new team effort between the label and Kevin developed into many releases including his groundbreaking album "One Starry Night". Unlike anything ever done before it's percussive jazz electronic fusion was met with open arms as it went on to sell over 50,000 units worldwide.

This caught the ear of many major labels, which enlisted Kevin to work with artists such as Eric Clapton, Everything but the Girl, the Kodo Drummers, and Cirque de Soleil. Over the past eight years Kevin has released over 70 vinyl records and a mixture of CDs. His success has flourished both as a producer and a DJ, traveling to many different countries and playing some of the world's most respected venues and festivals. This year Kevin has again challenged himself and endeavored to create a completely live show under taking the orchestration of a full band.

2023-09-22

2023-09-22

2023-09-15

2023-09-15

2023-09-15

2023-09-15

2023-09-15

2023-09-15

2023-09-15